Paul Rudd Signs On For Ghostbusters 2020
Ant-Man star Rudd ain't afraid of no ghost, as he joins Jason Reitman's impending Ghosbusters movie.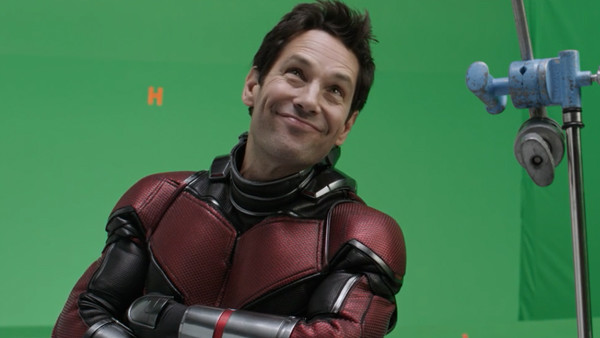 With the surviving members of Ivan Reitman's original two Ghostbusters movies all expected to return to action in 2020's new Ghostbusters movie, now comes news on another new face having joined the picture.
Initially reported by Variety, Paul Rudd has signed on to appear in the threequel. In the movie – which has now been officially titled Ghostbusters 2020 – Ant-Man star Rudd will play a teacher.
On this news, director Jason Reitman – son of the original films' Ivan – enthused, "I've been wanting to work with Paul Rudd since my short film opened for Wet Hot American Summer at Sundance. I'm thrilled he'll be joining this new chapter in the original Ghostbusters universe."
Rudd joins fellow new additions Finn Wolfhard (Stranger Things), Carrie Coon (The Leftovers) and Mckenna Grace (Captain Marvel) in signing up for Ghostbusters 2020.
As alluded to, Sigourney Weaver and Annie Potts have already confirmed their involvement in Ghostbusters 2020, whilst Bill Murray, Dan Aykroyd, Ernie Hudson and Rick Moranis are being lined up for the film.
Plot-wise, Ghostbusters 2020 will centre on a single mother and her young son as they get tormented by things that go bump in the night. At this stage, the movie is booked in for a July 10th, 2020 release.
Create Content and Get Paid
---