Phil Lord And Chris Miller Say The LEGO Batman Movie Is A "90-Minute Easter Egg"
Easter eggs are awesome.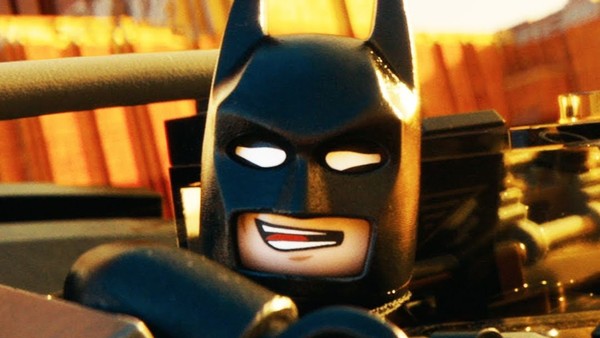 Although the sequel to 2014's The LEGO Movie has disappointingly been pushed back to 2019, we're still set for the next instalment in the unlikely hit franchise next year, with The LEGO Batman Movie.
Batman, voiced by Will Arnett, was one of the many highlights of the original film, and is breaking out into his own film in 2017. Phil Lord and Chris Miller, who wrote and directed The LEGO Movie, are producing this time around, with Chris McKay stepping up to direct and Seth Grahame-Smith writing.
We've already had a trailer for the film debut earlier this year, which offered a hilarious, beatboxing look at what we can expect from the film, and now Lord and Miller have been speaking a little bit more about it, with the latter telling Collider:
"...It is chock full of stuff for Batman aficionados. It is just a 90-minute Easter egg."
Lord backed that up, adding "...It heavily honours the comics. So, it covers all the way through to Batman v Superman," and the pair also state that there are "no limits" when it comes to which eras of Batman they can draw from, nor is there any favouritism. So in other words, expect every screen Batman - and a lot of the comic versions - to be referenced.
The film marks McKay's first feature film as director, but the producers moved to clear any doubts that he is the right man for the job, saying he "is a real Batman aficionado and knows really arcane stuff that was only in one issue of the comic book in 1972, and that sort of thing," and adding that "he has a very large Catwoman tattoo on his forearm."
At the moment, Lord and Miller can do no wrong, and though it's a shame they aren't writing or directing the film, it sounds like The LEGO Batman Movie is in safe hands. Hopefully, it'll be awesome.
The LEGO Batman Movie will be released February 10, 2017.