Philip Seymour Hoffman RIP: His 10 Best Roles
Which performance will you remember the most?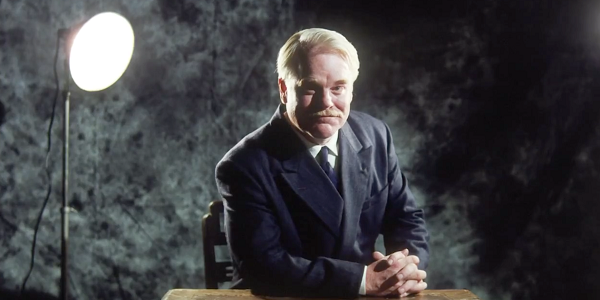 The world of cinema and entertainment was rocked on Sunday night, with the news that Philip Seymour Hoffman had passed away. At the time of writing, the exact cause is unknown, with little more than rumour doing the rounds on the internet; what we do know is that Hoffman was found dead in his Manhattan apartment on the 2nd of February. Since making a name for himself in the mid-nineties with a series of successful supporting roles, Hoffman quickly gained a reputation as being one of the most outstandingly talented actors of the new millennium. A one trick pony is something you see a lot of with the major names of the movie universe recently, but Hoffman was most certainly not one of those, as he was equally masterful in dramatic roles as he was in comedic ones. Without doubt, Hoffman was one of the finest actors of his generation, and could easily be given the admittedly pretentious title of the actor for the "Thinking Man". Seemingly every role he took was one which you wanted to see more of, even if he was only playing a bit part in the overall production, such was his screen presence. In recognition of that, I'd like you all to join me in paying tribute to a magnificent actor by looking at the ten best roles of his career.