Pokémon Detective Pikachu Review: 5 Ups & 5 Downs
The best video game movie...kinda?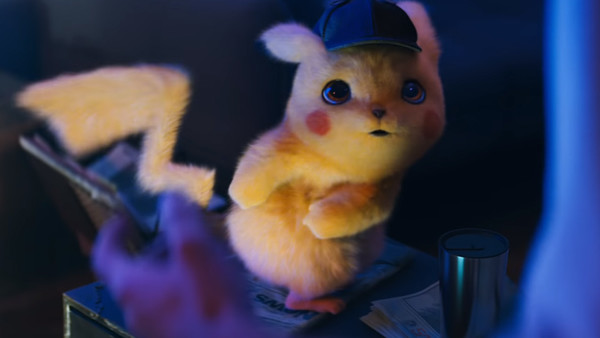 Perhaps the most avidly anticipated video game movie of all time is here - Pokémon Detective Pikachu.
Above all other expectations, fans are hoping that it both does justice to the source material and finally puts video game films on the map. So, does it?
The answer, sadly, is a bit complicated. While Detective Pikachu is currently rocking broadly positive reviews from critics and is sure to light up the box office, it's also a film that feels disappointingly malnourished and under-developed, especially in the writing department.
If you're a huge Pokémon fan, the appeal of this movie speaks for itself, but if you're hoping for anything more than amusing fan service interlaced with a fairly mediocre narrative and characters, you'll surely be left wanting.
And so, gamers have finally been gifted a mega-successful tentpole film based on an iconic video game IP, but if the trailers caused you to expect something more clever and fleshed-out, nobody could really blame you.
It's fine, basically, and hardly a punishing sit at any rate, yet surely a franchise this iconic and beloved deserves more than just "OK"?
Fingers crossed that the inevitable sequel ramps up the ambition and doesn't pander quite so aggressively to as wide an audience as humanly possible...