Predator Reboot Still Happening (And Apparently It's Awesome)
Shane Black's script hailed as "genius" by producer John Davis.
Just over a year ago we got news that Shane Black was set to reboot the ailing Predator franchise. Things have largely been quiet on that front, until now, with producer John Davis weighing in on the project via an interview with Collider. Long story short, the film's still happening and what Davis has seen of Black's screenplay is very promising:
" I think it's genius and it's entertaining...I'm telling you, you're going to get something you don't expect".
Davis has been with this franchise since the beginning, in fact his first credit as a 28-year old producer was Predator in 1987, so the enterprise is pretty close to his heart. I was psyched when Black (who has a small part in the '87 original) came on-board to write the movie, namely because for better or worse, Black will give you something different. He has one of the most distinct mainstream voices in the industry, so to hear Davis hail the script as unexpected is hugely encouraging.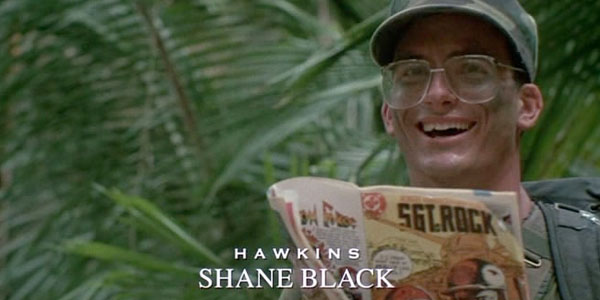 Since his 1987 debut the Predator's had a pretty rough onscreen career. Predator 2 was a bust, but comes off looking like a fan favourite when you contrast its reputation alongside side those of the AVP movies. 2010's Predators was a more admirable attempt to recreate the glories of yore, but it didn't do massive box-office. Davis was actually involved with all four flops, but he didn't have a collaborator of Black's calibre on any of them. Here's hoping the producer's enthusiasm is warranted, and Black really has concocted something special and unique here. The IMDB still has the Predator reboot sitting without a release date.