Quiz: Can You Name These Edgar Wright Characters?
Take the quiz, go to the Winchester, have a nice cold pint, and wait for all of this to blow over.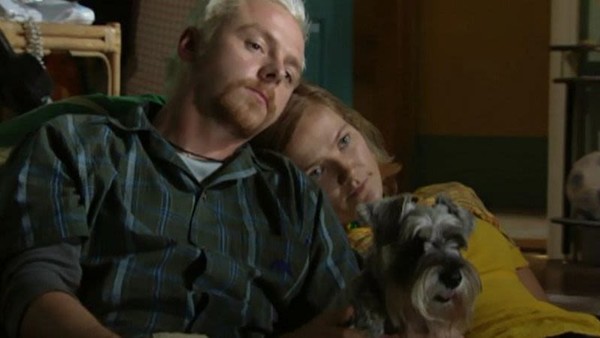 Auteur writer and director Edgar Wright's marquee zombie flick Shaun of the Dead just turned 15 years old. Since its release, Wright has followed this with another four films, blending his unique style of action and quick-paced comedy.
Wright is primarily a genre filmmaker. Even his elusive debut low-budget film A Fistful of Fingers has a title reminiscent of the Spaghetti Westerns of decades before. From this, he of course moved onto the zombie genre, both spoofing it mercilessly while also contributing one of the best films in its genre in years. Following this, he took his co-leads to a small town with big action in Hot Fuzz, explicitly referencing Michael Bay action films.
He left the Cornetto trilogy to make Scott Pilgrim vs. the World, perhaps the best video game movie despite being based off a graphic novel. Three years later he concluded his Cornetto trilogy with a drinking road movie blending conspiracy thriller elements and an overt alien invasion. After writing Ant-Man but losing the directing gig, he moved on to Baby Driver, an action heist chase movie, finally earning Wright's filmography three well-deserved Oscar nominations.
Between his films and Spaced, Wright loves to work again with similar cast members, chief among them being Nick Frost and Simon Pegg. However, he's also collaborated with many other actors in sole performances that have become incredibly popular. But aside from Shaun, their names can be elusive. Can you think of these characters names?
Answers at the end!
1. Who Is This?