Quiz - Test Your Knowledge Of All Cars From The Bond Franchise
Plus take a look at a survey to determine the British Public's Favourite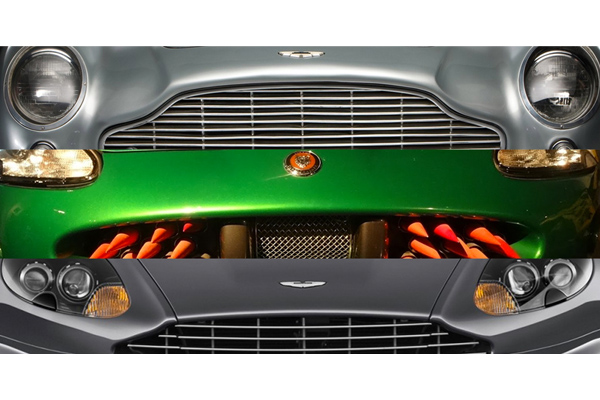 Last week saw a red carpet premiere in London for one of the most highly anticipated and exciting films of the year. Attended by a host of A-list stars and celebrities, not to mention the Duke and Duchess of Cornwall, the newest instalment of in the James Bond franchise was met with all the glitz and glamour it deserved ahead of its release on Monday.
Spectre
, the 24th film in the series and the 4th to star Daniel Craig as the charming but ruthless British agent, has already earned rave reviews within much of the media. Standing at nearly 2 and a half hours long, Spectre is the longest bond yet. And with an estimated budget of over $300million it places second as the most expensive film ever made. When anyone thinks of Bond there are a number of things that spring to mind; the girls, gadgets, vodka martinis, and probably most of all - CARS! It's pretty safe to say that any fan of the franchise is sure to have their own favourites from over the years, with some preferring the iconic Aston Martin DB5 from
Goldfinger
while others will swear blind that the amphibious Lotus Esprit Turbo from
Her Majesty's Secret Service
is as good as it gets. To help provide a conclusive answer as to which proves most favourable, JCT600 commissioned a survey to ask the British public what they think. 2,500 members of the public were surveyed by independent polling specialists Toluna, during which they were asked €œWhich is your favourite Bond car of all time?€. The results are in and the findings are as follows: 1. Aston Martin DB5 ­ 16.64% (film: multiple) 2. Aston Martin DBS V12 ­ 15.77% (film: multiple) 3. Jaguar XKR ­ 11.76% (film: Die Another Day, 2002) 4. Aston Martin V12 Vanquish ­ 9.29% (film: Die Another Day, 2002) 5. Aston Martin DB Mk III ­ 8.14% (book: Goldfinger, 1959) 6. Aston Martin DBS ­ 8.06% (film: On Her Majesty€™s Secret Service, 1969) 7. Aston Martin V8 Vantage Volante ­ 3.38% (film: The Living Daylights, 1987) 8. The Blower Bentley ­ 3.38% (book: multiple) 9. Lotus Esprit Turbo ­ 2.70% (film: For Your Eyes Only, 1981) 10. Saab 900 Turbo ­ 2.70% (book: multiple) To further celebrate the film JCT600 have also put together a quiz with which test just how well you know the different cars from the series, and which Bond they belonged to. Founded in 1946 in Bradford, JCT600 was originally formed under the name of Brookland's Garage. Remaining family owned, the company has a reputation for great customer service, and strives for quality above everything else. It is through this approach that JCT600 has become one of the most respected automobile retailers in the country, with a total of 50 branches throughout England. Some of the manufacturers who are represented by these branches are among the most elite and prestigious in the world, including the likes of Maserati, Bentley, Audi, and the make most synonymous with 007 himself - Aston Martin. For more details on your nearest branch and offers head on over to the
JCT600
website.
We need more writers about James Bond, Aston Martin and JCT600! Get started below...
Create Content and Get Paid
---
JCT600
Founded in 1946, JCT600 now operate out of 50 locations throughout Yorkshire, Lincolnshire, Derbyshire, Nottinghamshire and the North East.
See more from JCT600