Ranking The Howling Movies Worst To Best
7. The Howling II: Your Sister's A Werewolf (1985)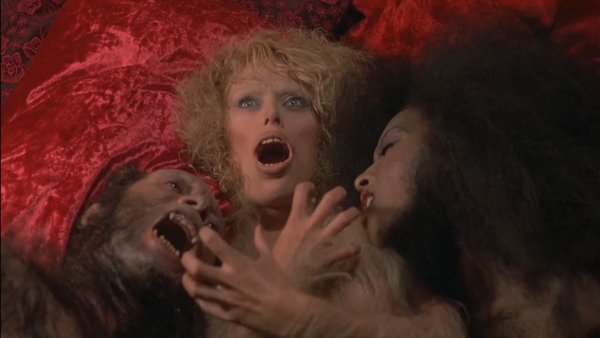 The first sequel in the franchise would unfortunately set the tone for the movies that followed. An extremely nonsensical plot, an embarrassed Christopher Lee and an over-exposed Sybil Danning make for a movie experience akin to watching a car crash.
Attempting to pick up after the original, the film follows Ben White, the brother of former heroine Karen. He is confronted by werewolf hunter Stefan and told that his sister was a werewolf. Consequently Stefan whisks him off to Transylvania to do battle with Stirba, the werewolf queen.
Oh boy... The Howling II really didn't know what kind of film it wanted to be so it threw in a little bit of everything. We have psychic werewolves that practice witchcraft and can also raise the dead... It is bizarre to say the very least.
After being displeased with the adaption of his work, novelist Gary Brandner chose to be directly involved with scripting the sequel, but has since expressed regret in the project. Similar sentiments were expressed by star Christopher Lee, who would later apologize to the original film's director Joe Dante for ever having appeared in this sequel.
Werewolf orgies, schlock-y visual effects, awful performances from usually fabulous actors and a VERY unflattering portrayal of Eastern Europe make for quite the head scratching film. It is little wonder MGM abandoned the property following this movie's failure.