The Flash Speeds Forward With New Release Date... Ready Player One Isn't Quite Ready Yet
Spielberg blinked first in his stare-down with Star Wars Episode VIII.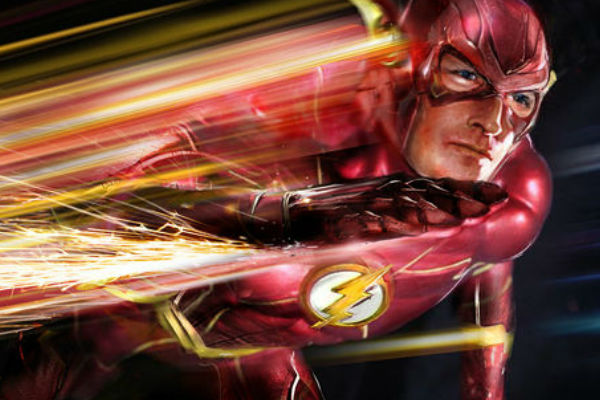 In another round of forever-shifting-release dates, Warner Bros. have
cowered away
from the mighty behemoth that will be Star Wars Episode VIII by moving their highly-anticipated adaptation of Ready Player One back to March 30th, 2018. The Spielberg-led adaptation was originally presented with the fellow sci-fi opposition of Disney's impending sequel to The Force Awakens, on that film's new date of December 15th, 2017. The move is a savvy business decision, as the lesser-known Ready Player One (based on the cult novel by Ernest Cline) would have lost a lot of business in the groundswell of Star Wars fervour. Any other sci-fi film big or small just simply wouldn't be able to stand up to it. The extra three months added onto its production schedule also give Spielberg a little more wriggle room in order to get the adaptation
just
right. In other news, The Flash movie could be arriving a little sooner than expected, much to the joy of Scarlet Speedster and Ezra Miller fans everywhere. A mystery film on the WB slate has been moved forward from its original release date of March 23rd 2018, to March 2nd - obviously because of the incoming arrival of Ready Player One. Whether that film is actually The Flash remains to be seen, but all industry fingers seem to be pointing to that being the case. Any movements made by highly-anticipated comic book adaps to being closer to release will always go down a treat with the fans, even if we get them a mere 21 days sooner... in
2018...
but still.