Report: Drew Goddard Writing Spider-Man Vs. Sinister Six Movie With Iron Man
Will Robert Downey Jr star in the new Spider-Man movie?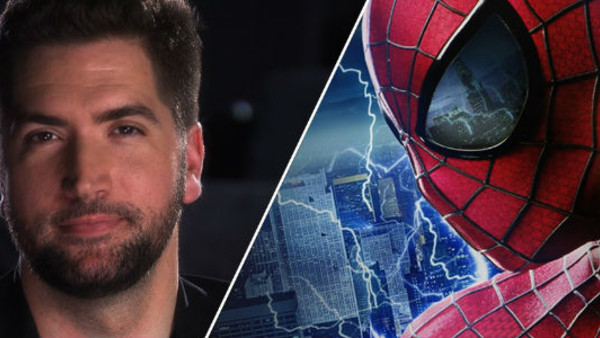 I'd been hearing whispers that Drew Goddard was going to be a big part of Sony's Spider-Man plans but nothing I could really put my weight behind just yet. It seems that
Latino Review
have been hearing the same thing, but are confident enough he'll write and direct the new film that they've run a full story to this effect. If the rumour are right, it's great news because Goddard is a fine writer - as I'm pretty sure his Daredevil pilot episode will remind us all in just a few weeks. He had been working on a Sinister Six movie for Sony, and that was part of why he left Marvel and the showrunner's chair on Daredevil, but the story now is that this film has been put aside in favour of the essential new Spider-Man reboot. Nonetheless, Goddard's plans for Spider-Man apparently still involve the hexavalent team of villains, apparently showing them "coming together with the thought to later maybe spin them off." Does this mean Goddard could cannibalise his script for this first film, or maybe just put it on ice for later? Also rumoured to be part of the new Spider-Man movie is Iron Man, which sounds incredibly expensive. There's no other way to put it: Robert Downey Jr. doesn't come cheap, or easy. Anyway, Latino Review say the film will feature "Spider- Man fighting Iron Man and then trying to pass the 'audition' to join the Avengers." Could this be the big news that Downey was teasing last week? That he's going to appear in Sony's Spider-Man movies? I'll remain a little sceptical for now but we're just a couple of day away from Downey's news being announced and I'll have my hat ready. Casting of the new, young Spider-Man is underway and if deals work out, we could be hearing who Sony and Marvel have in mind really quite soon. Then we can look forward to seeing the actor in Captain America: Civil War, then his own movie in 2017. Whoever gets this role is going to feel like they've won the lottery. Just like Andrew Garfield would have...
Create Content and Get Paid
---