Rian Johnson Explains What Star Wars Needs To Do To Survive
Let the past die.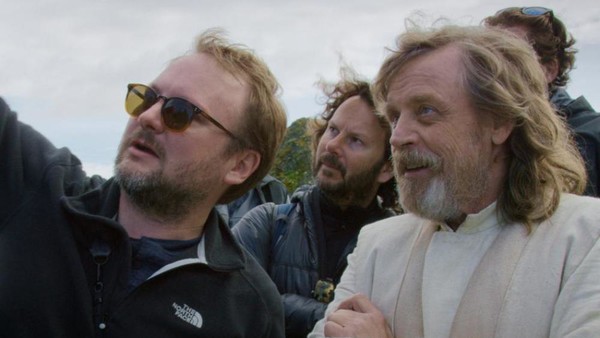 Star Wars is going to outlive us all. The Disney-era has yielded three new movies so far, but we can reasonably expect at least one a year for the foreseeable (and perhaps unforeseeable) future, alongside TV shows, video games, novels, comics, merchandise and so on.
The biggest challenge, then, is avoiding Star Wars fatigue, and ensuring that every new movie feels fresh. It should be a truly great cinematic event, not just a money-maker.
Rian Johnson, director of The Last Jedi and a man with a particular investment in that problem, as he's making a whole new trilogy of movies, spoke at SXSW (via the LA Times) about this very thing:
"When people ask me, 'Don't you think people are going to get sick of Star Wars movies?' to me that question indicates that they're thinking of Star Wars movies as a museum exhibit that is wheeled out once a year so you can say, 'Oh, I loved that thing. Oh, I remember that thing!' And yes, if Star Wars is that, people are going to get sick of it really quickly.
"But if Star Wars are great new movies that are exciting and fresh, and that challenge you and surprise you and make you feel things and engage you the way that those original movies did - but always taking you to new places, both in the galaxy and emotionally - that's never going to get old. That's what it's all about."
It's a good answer - one explored in this article about how much Star Wars is too much - although easier said than done. Johnson's own trilogy, which he told us he's still figuring out, will explore a never-before-seen corner of the galaxy and, along with quality, of course, that's the approach needed to keep moving Star Wars forward beyond the end of the Skywalker saga.
What do you want from the future of Star Wars? Let us know down in the comments.