RIP Bob Hoskins: His 10 Greatest Roles
The best loved roles of a genuine British treasure.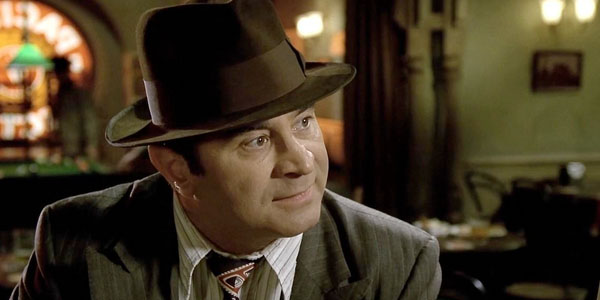 On Tuesday 29th April 2014, we lost one of the best British actors of all time. Known for playing tough characters, Bob Hoskins managed to subvert the stereotype that these sorts of characters could not have emotional depth. Over a broad spectrum of work and a career that lasted 40 years, Hoskins can truly be remembered as one of the greats of both British cinema and Hollywood. An Academy Award nominee and a Golden Globe, Emmy and BAFTA winner, there's no doubt that Hoskins is going to be sorely missed as an incredible talent. With roles ranging from hard man gangsters to the director of the FBI to a certain Italian plumber, his career credits are ones many actors can only dream of. Tributes for Hoskins came flooding in upon the announcement of his death, with many celebrities reminiscing about their favourite role of his. From Terry Gilliam's dystopian classic Brazil to his final role in Snow White And The Huntsman, there's a good chance you will be familiar with at least one of his performances - most likely Who Framed Roger Rabbit? In celebration of his career, we're counting down the 10 greatest performances of Hoskins' career, and no, there's no place for Mario Mario.