Roald Dahl Film Adaptations: Ranked From Worst To Best
How will Esio Trot compare to Charlie And The Chocolate Factory?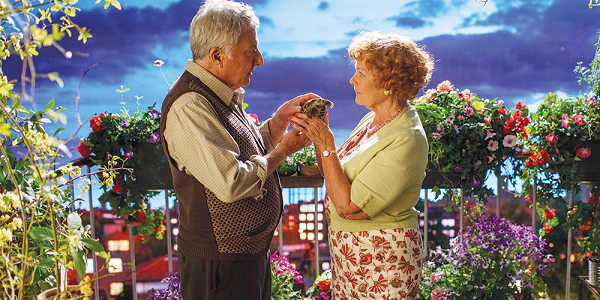 This New Year's Day Roald Dahl's lovable tale of neighbourly pensioner romance and tortoise replacement Esio Trot will be coming to screens courtesy of the BBC. The TV film, whose starry cast includes Dustin Hoffman, Judi Dench and an army of tortoises, is just the latest attempt to film the works of Britain's most beloved children's author. The former RAF pilot, spy and sometime lothario was enormously productive in creating stories for children of all ages that were charming, imaginative and just the right level of gruesome (not to mention a whole lot of playfully dark adult stories). Naturally these stories have proved rich pickings for various filmmakers down the years. On top of short films and TV episodes (including the anthology series Roald Dahl's Tales of the Unexpected), there have been nine feature length adaptations of the Norwegian-Welsh novelist's work prior to Esio Trot. These nine films have brought Dahl's stories to life with mixed success. Sometimes Dahl's particular style of oddball imagination has been perfectly captured and sometimes it has married awkwardly with the filmmakers' own MO (and occasionally a film has managed to do both within the same movie). Ultimately no Dahl film adaptation has completely nailed it, but all have managed in some greater or lesser extent to bring a bit of the magic from page to screen. Which did it best, though?