Ron Perlman Plays A Goblin In Harry Potter Spin-Off Fantastic Beasts
Giant actor plays child-sized creature...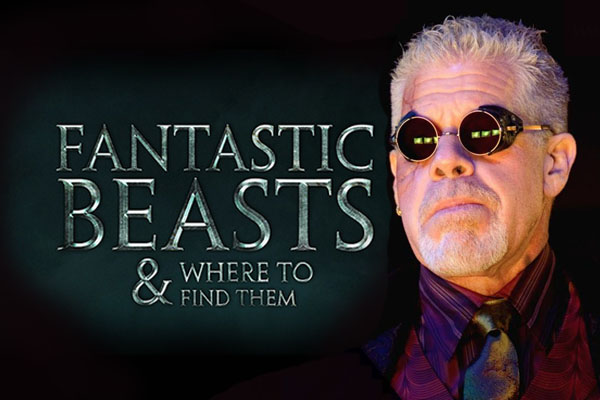 Though nobody is working nearly hard enough to get Hellboy 3 off the ground, it looks like Ron Perlman will at least get to play one fantastical beast in a coming franchise movie. The cult hero actor has been added to the wizarding world of Harry Potter, according to
The Hollywood Reporter.
He's joined spinoff movie Fantastic Beasts and Where to Find Them as a goblin, which is all very odd since JK Rowling has described goblins as being a head shorter than Harry Potter. So we're presumably looking at a motion capture performance similar to those that brought the house elves to the main Harry Potter film line, which would recapture his iconic face and take advantage of his quite wonderful voice. Little is really known of the plot yet, but we do know that the film will be directed by David Yates from a script by J.K. Rowling, and will be set 70 years before the events of the first Harry Potter movie. Eddie Redmayne is starring as preeminent magizoologist Newt Scamander, who heads to New York, where he presumably meets Perlman's goblin alongside whoever Jon Voight is playing. The rest of the cast announced so far is Gemma Chan, Carmen Ejogo, Katherine Waterston, Colin Farrell, Ezra Miller, Dan Fogler and Samantha Morton. The movie is currently shooting in England.