Ron Perlman Wants To Play Cable In Deadpool 2
For God's sake, sign him up!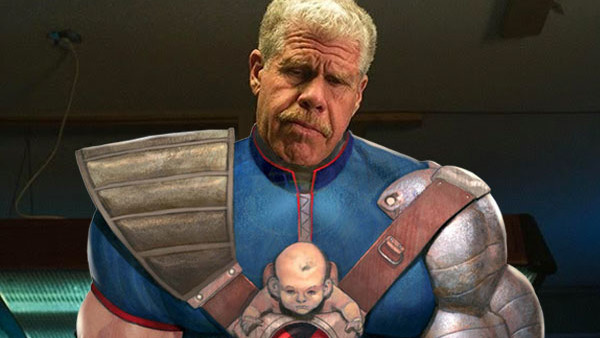 After action movie legend Dolph Lundgren threw his hat into the ring to play Cable for Deadpool 2 (mostly because the character suggested him in the post-credits stinger of the first movie, no doubt), another great choice has reared his head.
Ron Perlman - one of the most interesting and consistently under-cast actors in Hollywood - has taken to Facebook to drum up support for his own campaign to play the iconic character. He has my vote already.
Perlman posted a couple of images to his Facebook (which is hilarious and delightfully odd, by the way), suggesting he's game to come in for Deadpool 2. His point that he's "the only one with Cable's friggin' HAIR" is a pretty pertinent one...
People have been cast on less.
He posted a second Cable related image in homage to his favourite artist Shaine Schroeder...
He's the kind of cult actor who could fit the legendary anti-hero, and he has both the presence and the power to pull off that kind of role. And he already has Hellboy to his name.
Who would you like to see cast as Cable for Deadpool 2? Share your reactions below in the comments thread.