Rumour: Ben Mendelsohn Being Sought For Villain Role In Justice League Dark
Will the villain really be Anton Arcane?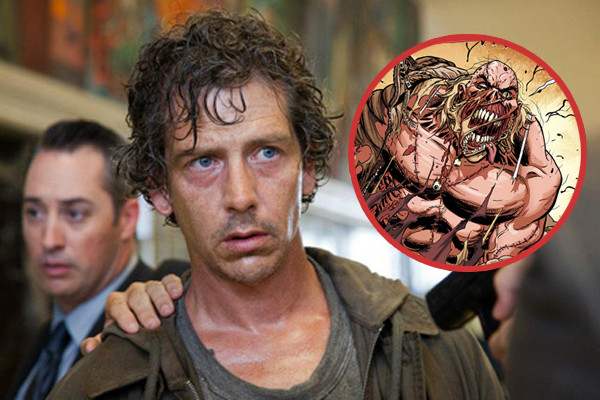 Heroic Hollywood
are adding more fuel to the Justice League Dark fire with the rumour that sterling character actor Ben Mendelsohn (The Dark Knight Rises, next year's Rogue One) is the frontrunner for the villain role of Anton Arcane, Swamp-Thing's nemesis in the comics. Sources tell them that Mendelsohn would be interested in the part, contingent on who turns up to fill Guillermo Del Toro's director-sized shoes (after the Spaniard
once again
left a project in pre-production). This comes hot on the heels of yesterday's buzz that Colin Farrell and Ewan McGregor are circling the role of John Constantine; Monica Bellucci is the top choice for Madame Xanadu; Ron Perlman is the holdover choice for Swamp-Thing from Del Toro's time on the film and a hispanic/black actress is wanted to play Zatanna. For the uninitiated, Justice League Dark are a DC Comics team of misfit supernatural characters comprised of the above line-up, drafted together in a monthly book by writer Peter Milligan in 2011. Ben Mendelsohn's role, should he end up locking the part once happy with a choice of director, would be that of a mad scientist obsessed with gaining immortality, and has an army of diabolical creations under his command dubbed the Un-Men; that would give our JLD some good foes to fight, nice and grotesque (probably one of the things that drew Del Toro to the project in the first place). Mendelsohn is built for a comic book villain role, as he has positively dripped with menace in everything from Animal Kingdom to Black Sea (two films well worth checking out for his performance alone - you might as well check out Starred Up and Slow West while you're at it). The cast for Justice League Dark is shaping up to look fairly solid, and you can't blame actors for being interested considering how cool and fringe the source material is. DC have obviously gotten a boost of confidence after the reaction to the similarly anti-establishment Suicide Squad trailer, and hopefully they're now fast-tracking JLD for its planned production date of sometime in 2016 - because I for one am far more interested in this then I would ever be for a Justice League of America picture.
Create Content and Get Paid
---