Russell Crowe Joins Thor: Love And Thunder
Gladiator favourite Russell Crowe is the latest name to join next year's new Thor movie.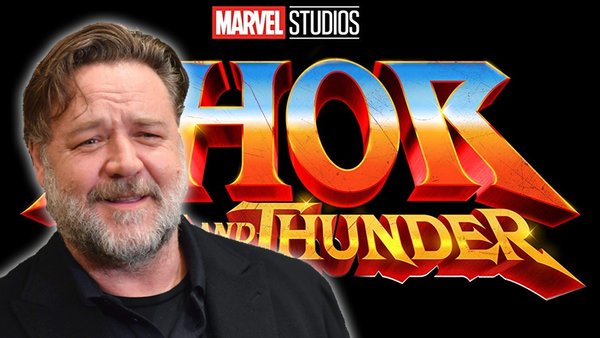 No stranger to comic book-driven movies – having played Jor-El in Zack Snyder's Man of Steel - Russell Crowe will be making an appearance in next year's Thor: Love and Thunder.
As per Deadline, the Gladiator favourite will have a currently undisclosed role in this fourth Thor picture.
Crowe's appearance was intended to be a complete surprise, yet that has been well and truly blown after the actor was seen hanging out with the Love and Thunder cast and crew across various locations in Australia. Another surprise already let out of the bag, is that Luke Hemsworth, Matt Damon and Sam Neill will be back as the Asgardian actors who portrayed Thor, Loki and Odin in Thor: Ragnarok.
In Thor: Love and Thunder, Russell Crowe will join Chris Hemsworth's God of Thunder, Natalie Portman's Jane Foster – who will take on the Thor moniker as her own – Tessa Thompson's Valkyrie, Christian Bale as the villainous Gorr the God Butcher, and several members of the Guardians of the Galaxy gang.
With Ragnarok helmer Taika Waititi back in the director's chair, Thor: Love and Thunder is currently set for an 11 February 2022 release.