Sam Mendes Won't Be Back To Direct Bond 25
"...It's time for somebody else"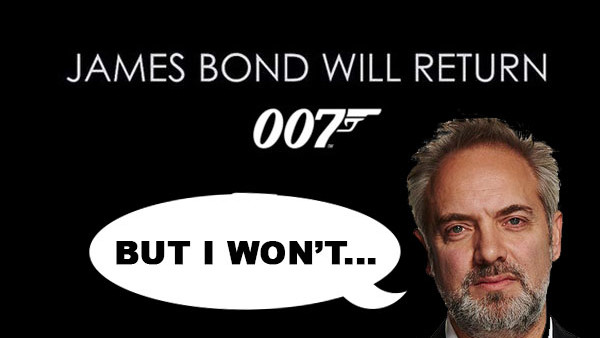 Hot on the tail of news that Tom Hiddleston is apparently in final talks with Barbara Broccoli to replace Daniel Craig as James Bond, we've now got confirmation - as somewhat expected - that Sam Mendes will not return to the franchise after two films.
Speaking to guests at the Hay Festival of literature in Wales (as per The Hollywood Reporter), the Spectre director confirmed that he's not coming back:
"It was an incredible adventure, I loved every second of it. But I think it's time for somebody else. I'm a storyteller. And at the end of the day, I want to make stories with new characters."
So that's the lead star AND the director deciding they want something better than one of Hollywood's most famous, enduring characters.
Mendes also said he hopes that the next director in the series comes from an "unexpected direction", though anyone with half a brain will hope that the Broccolis do everything they possibly can to convince Christopher Nolan to take on Bond 25 after he completes on Dunkirk.
It might delay the next Bond (given how much work Dunkirk is going to take), and it might mean abandoning the linear Spectre narrative approach, but that might be the right sort of compromise to get a director like Nolan on board. Inevitably there will be calls for a female director, or an equally diverse choice (Steve McQueen would be great), but if Nolan is even remotely interested, he needs to be top of the list.
The outgoing director also commented on the casting situation that's currently taking over the media, and on the contrast between the current two favourites and Daniel Craig's casting (who was largely unknown at the time):
"It's not a democracy... Barbara Broccoli decides who is going to be the next Bond, end of story."
Does that mean he has an idea that they're going in an unexpected direction next?
Who would you like to see direct the next Bond movie? Share your reactions below in the comments thread.
Create Content and Get Paid
---