Samuel L. Jackson Compares The Incredibles To The Avengers
Superhero families... who'd have them?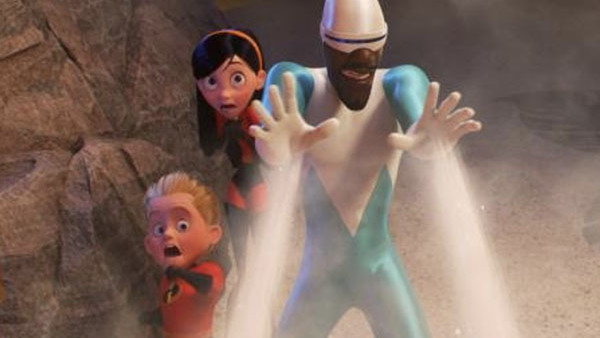 When Brad Bird cast Samuel L. Jackson as Frozone in The Incredibles, he was not yet the link between all the Marvel films. Then Jackson played Nick Fury in the post-credits scene of Iron Man and began the process of uniting The Avengers. Now Jackson returns for Incredibles II after Avengers: Infinity War.
The Incredibles are the Parr family, who each have unique superhero alter egos. Jackson saw some similarities between the Parr family dysfunction and the Avengers. Jackson was speaking at the Incredibles II Los Angeles press conference:
"Sometimes the people that are really related like Loki and Thor, they don't like each other. There's family discord. And people that don't know each other that are looking for that connection become tied together in a very interesting sort of way. You've got your bratty brother in Iron Man, you've got your kind of special needs kid in Hulk. You've got your sister who turns out to be Black Widow who's a real killer but heart of gold. All these things come together and these people find a common goal or they're all working towards the common good which brings them together in a very unique and interesting way."
Jackson had a front row seat to the MCU and has marveled at how it's grown. Now Marvel is not the only game in town, but Jackson is confident he chose the right team.
"Sure, there's another company that makes movies that are like this," Jackson said, clearly alluding to the DCEU. "A couple of 'em are good."
Marvel seems to have a clearer vision for connecting different solo movies into a combined universe.
"The genre has grown and has grown inside this one place. There's a real interesting kind of playbook sometimes that I look at when I watch all the movies. They have this secret sauce that sometimes I wonder because I'm there and I'm looking at the directors. I go, 'So these guys did a TV show. Why are they doing this?' Or, 'This person does these serious dramas. Why is he doing this?' But there's something that they know or they find that made it work. The relationships among these people on the inside of these films always becomes very intimate."
That said, Jackson thinks Infinity War may have turned out differently had Fury been around:
"As I remember it, that family kind of fell out in Infinity War, didn't they? It happens and nobody called me to make them be good. I did bring all these people into S.H.I.E.L..D. and now all of a sudden, I'm not there."
Incredibles II director himself questioned all this Avengers talk at an Incredibles event.
"How did this turn into an Avengers conference?" Bird asked.
Incredibles II is in theatres in the US on June 15th and later on July 13th in the UK.
Watch Next...
Create Content and Get Paid
---