Sasha Calle Cast As DCEU's Supergirl For The Flash
The Flash brings in Sasha Calle to play Supergirl alongside Ezra Miller's Scarlet Speedster.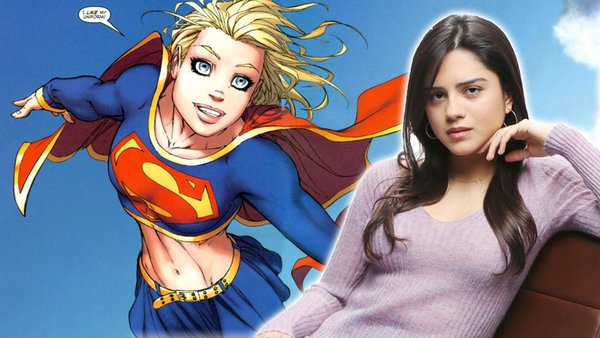 While the Melissa Benoist's will soon be hanging up her cape on the small screen, the silver screen DC Extended Universe has moved to cast its Supergirl.
Via Deadline, Colombian actress Sasha Calle has been brought in to play the Girl of Steel in Andy Muschietti's The Flash. Calle is best known for her role as Lola Rosales in The Young and the Restless, for which she was nominated for a Daytime Emmy Award.
On this news, Muschietti himself made the following statement:
"I saw more than four hundred auditions. The US, Argentina, Brazil, Mexico, Colombia. The Talent pool was truly amazing and it was very hard to make a decision, but we finally found an actress who was destined to play this role."
In a brilliant piece of footage, Andy Muschietti has released the video of him informing Calle of her casting in The Flash.
Sasha Calle joins a cast that has Ezra Miller as the titular Scarlet Speedster and two incarnations of Batman in the shape of Michael Keaton and Ben Affleck's incarnations of the World's Greatest Detective. Ray Fisher's Cyborg was previously meant to be a major part of the picture, but Fisher has since been pulled from the film.
At present, The Flash is set for a November 2022 release.