Scouts Guide To The Zombie Apocalypse Review - A Comedy/Horror That's Not Funny Or Scary Enough
An unsuccessful attempt to weld teenage humour to the undead.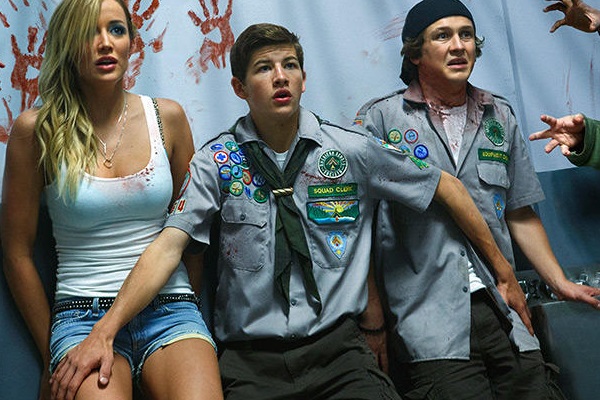 Rating: ˜…˜…
There's a moment in Scouts Guide To The Zombie Apocalypse where our band of heroes walk past a sign informing them that they're about forty miles away from 'Haddonfield', a nod to the setting of John Carpenter's Halloween. Unfortunately for Christopher B. Landon's film, it does not possess a fraction of the ingenuity on display in that standard bearing 1978 slasher film. Of course, Scouts Guide To The Zombie Apocalypse is not a slasher film but another in the beyond played-out zombie comedy sub-genre. Indeed, the first thing that comes to mind while watching the movie is "Really? Another one?" We've seen far too many zombie comedy films crop up in theatres (or more increasingly as VOD releases) since Edgar Wright rekindled interest with Shaun Of The Dead in 2004. That's not to say that Scouts Guide to the Zombie Apocalypse doesn't have its moments. There are, admittedly, one or two instances of real laugh-out-loud comedy and a couple of cute set-pieces, but too many of the jokes fall flat. Zombie selfies? Zombie tits? A strip club called Lawrence of Alabia?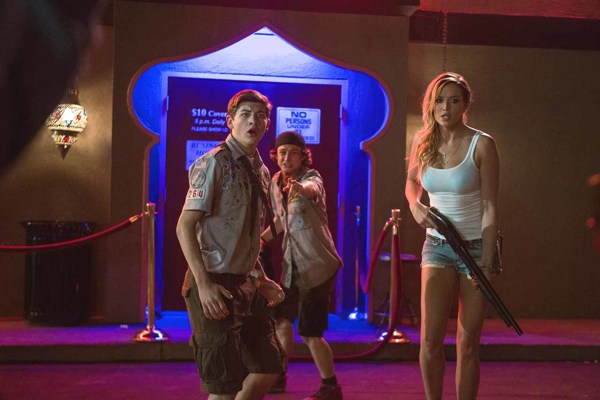 It's easy to see where the film is going in its first thirty minutes and it's wholly predictable stuff. Three high school seniors and scouts, one horny and socially unaware (Logan Miller), one chubby and socially awkward (Joseph Morgan) and one socially normal (Tye Sheridan) must, with the help of a badass cocktail waitress (Sarah Dumont), use their scout skills to ward off hordes of the undead before their town is 'bombed'. The cast do their best with the material they're given, but this is must be a comedown for the talented Sheridan after his excellent run of indie arthouse hits a few years ago. Along the way the boys will learn about themselves, about friendship and about love etc. The film really comes alive in the final third, when the gloves are taken off and the gore and sexual sight gags are ramped up to eleven. There is an extended sequence of zombie-killing mayhem at a high school party, reminiscent of Peter Jackson's Braindead, that is particularly enjoyable in its own depraved way. These moments are fleeting, however, and the majority of the film is unsuccessful in its attempt to transplant bawdy Superbad style comedy onto the body of a gory schlockfest. The moments of supposedly heartwarming teenage bonding and revelatory life lessons seem out-of-place, too. Scouts Guide to the Zombie Apocalypse is rated 15 by the BBFC here in the UK. That's the age of the audience who will most appreciate the film, with its black and white gender politics, plentiful penis jokes and OTT comic book violence.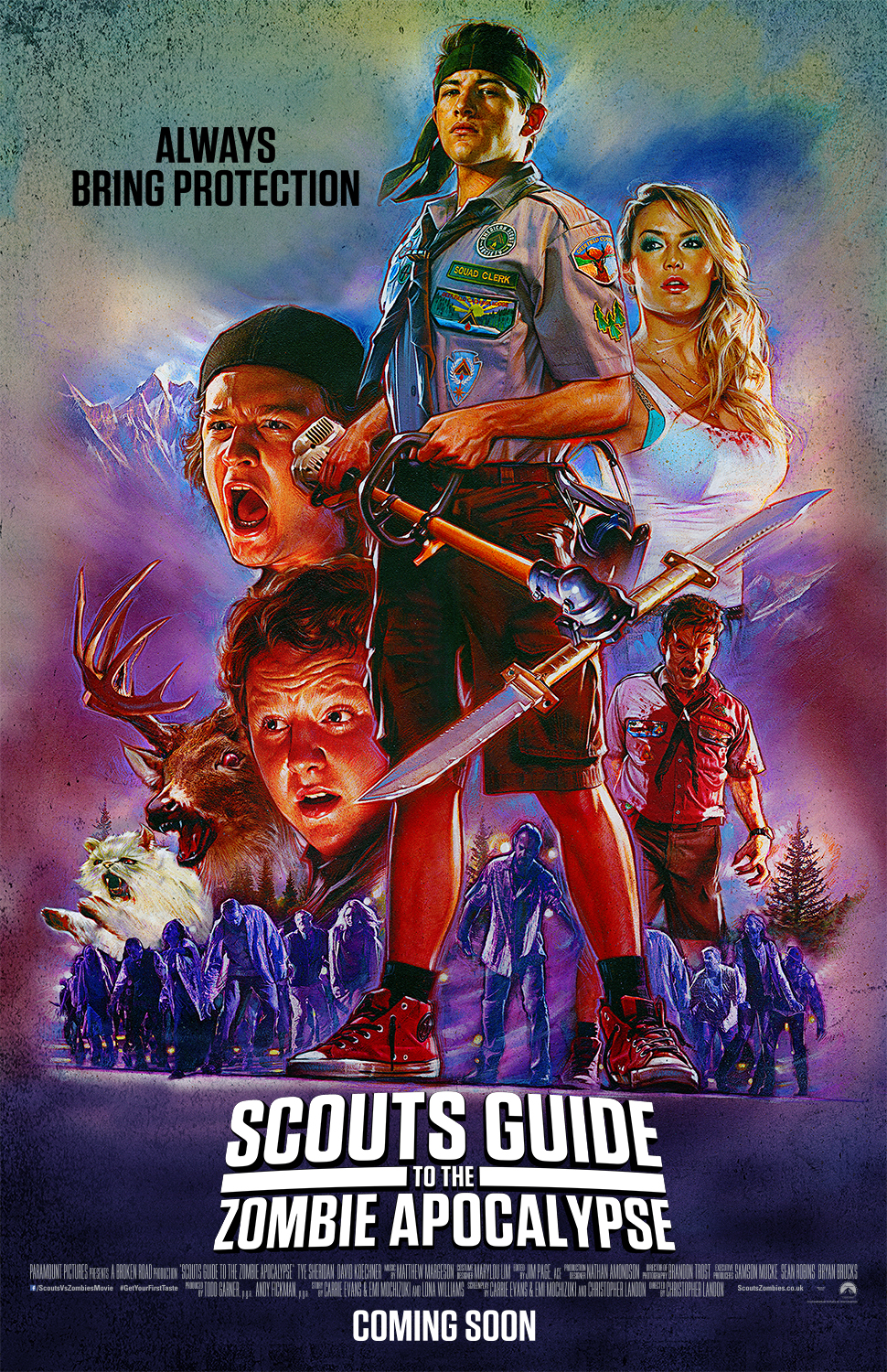 Scouts Guide to the Zombie Apocalypse is in US cinemas now and UK cinemas from 6th November.
Create Content and Get Paid
---