Screen Gems Are Making A Slender Man Movie
The Slender Man is coming.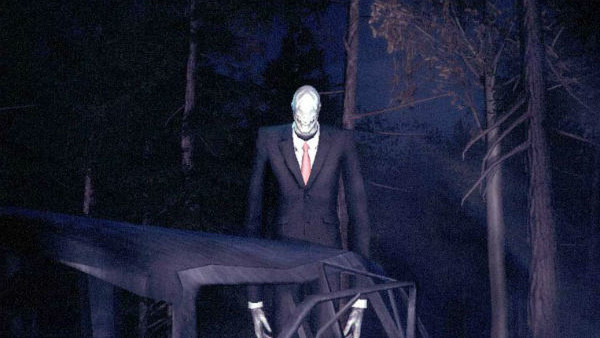 What started as a meme is set to become a movie, with Screen Gems reportedly working on a movie based on the Internet craze that is Slender Man.
Comicbook.com broke the news, and they're also reporting that a script is already in place, written by David Birke, and that the studio are looking for production to begin later this year, ahead of a planned 2017 release.
The Slender Man character originated online back in 2009, when comedy website Something Awful asked its forum users to turn normal photos into something supernatural using Photoshop. Eric Knudsen, posting as Victor Surge, uploaded a pair of images of children with a tall, thin man in a black suit standing beside them.
Since then the mythos of the character has continued to grow, with more images being made, and various stories written about his past and what he does, as well as being turned into a YouTube series and a video game.
The story took a tragic turn back in 2014, when two 12-year-old girls from Wisconsin held down and stabbed a classmate 19 times, later claiming that it was done to demonstrate their loyalty to the Slender Man. Thankfully the victim managed to survive the attack, and the two girls are set to stand trial later this year.
Whether that makes the decision to make a movie rather crass is something that will no doubt be up for debate if and when it does come to light. Screen Gems are known for their horror movies though, such as the Resident Evil series and Hostel, so them tackling this source material doesn't seem like much of a surprise.
Are you interested in a Slender Man movie? Let us know in the comments.
Create Content and Get Paid
---