Seth Rogen And Zac Efron Join Forces In The Bad Neighbours 2 Trailer
"There's no 'i' in 'sorority'."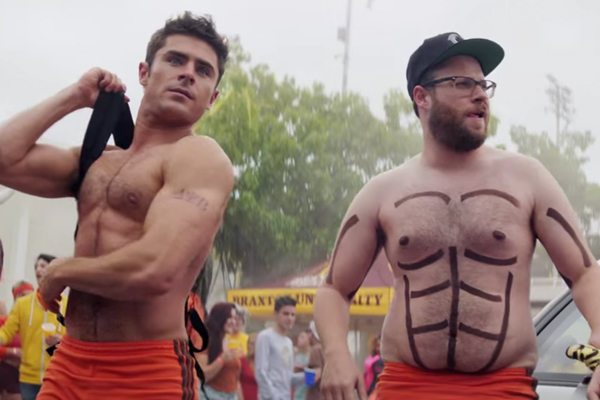 Universal have dropped the first trailer for their sequel to 2014's huge smash hit comedy, Neighbors (Bad Neighbours here in the UK). Seth Rogen, Rose Byrne and Zac Efron all return, this time teaming up against a sorority gone wild, led by Chloe Moretz. It's safe to say that if you thought the first one was funny, you're probably going to like this one too - and the trailer definitely has a few golden moments of comedy, slapstick and otherwise. https://www.youtube.com/watch?v=92H7BqhSxi4 As you can see, it is mostly just more of the same, albeit with the gender rules reversed as Seth Rogen's character obviously finds it increasingly uncomfortable/arousing to have to deal with a bevy of sexy young women being his mortal enemies. There's not a lot of explanation here as to why Efron's character would bother helping them out after the amount of beef they had in the last film, but I'm sure it'll be explained in the movie (for those of you who were worried about that). Considering the fact that made a $252 million profit from an $18 mil budget, it's no surprise that this sequel exists - and it'll be no surprise if it does does extremely well at the box office. Bad Neighbours 2 is released on 6th May in the UK and 20th May in the US.