Shaun Of The Dead Vs Hot Fuzz - Which Is Better?
No, which one should we watch first?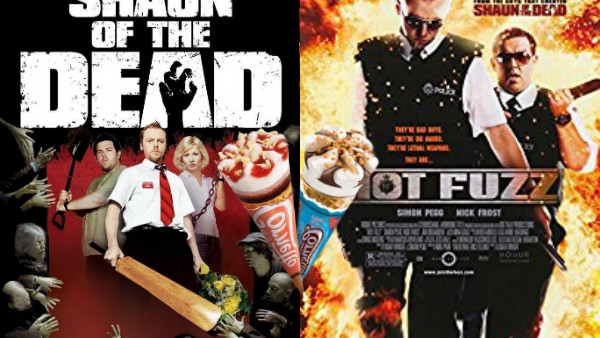 Having made a name for himself with sitcom Spaced, writer/director Edgar Wright made the transition to the big screen with 2004's Shaun of the Dead (A Fistful of Fingers doesn't really count), and while he's moved on to bigger things, it's debatable whether he's ever done better.
The zombie movie parody turned Wright, Simon Pegg, and Nick Frost into stars, sent Cornetto sales soaring, and would herald the beginning of one of the 21st Century's finest trilogies.
The capper to this trio of ice-cream-connected movies, The World's End, is somewhat underrated - it has some incredible highs, and is the most mature of the three - but when discussing the Three Flavours Cornetto Trilogy it tends to come down to Shaun of the Dead vs Hot Fuzz. Both are two of the finest, funniest comedies to come from the UK in modern times, and - despite the quality of all his films - represent the two best movies Wright's career, and indeed those of Pegg and Frost too.
Which one is better is an argument that can divide families, ruin relationships, and show just what kind of person you really are. So, after a fierce debate between WhatCulture staff on Slack, here we are, attempting to find the answer: Strawberry or classico? Red or blue? Shaun of the Dead or Hot Fuzz?