Should Gremlins 3 Really Be A Reboot?!
As long as they cast Finn Wolfhard, that's totally fine.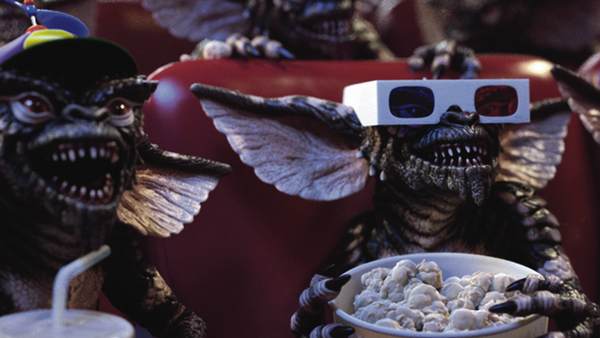 While it's been talked about for what feels like about two decades now, it definitely feels like we're going to get a Gremlins 3 sooner or later. Now that Stranger Things has reinvigorated the very specific venn diagram genre that the first two were born into, it just feels like the right time.
And according to writer/director Chris Columbus, that's definitely going to be the case. Just don't expect it to be the long-anticipated straight sequel. Because it's going to be a reboot. So no Zach Galligan or Phoebe Cates (unless they get Ghostbuster remake-style cameos as other characters).
Columbus confirmed as much to Metro US:

""Gremlins" we are actively talking about that. So that's what I am working on with my production company 1492 Pictures… It will almost definitely be a reboot."
At least we know the film is happening, but the question now is whether a reboot is really necessary - particularly with the Ghostbuster debacle ringing loud in everyone's minds. Couldn't a sequel just bring in new characters and be framed around Gizmo, still? It'd be a shame to simply streamroll the legacy needlessly, particularly when nostalgia is such big business.
The one bonus here is that Columbus hasn't used the word "remake," which might mean that the continuity isn't wiped out from the first films. And that would definitely be the right way to do it.
If we are firmly moving on, then Warner Bros really need to entertain the idea of casting either Paul Rudd or Chris Pratt as the new lead, bringing in Finn Wolfhard in the Corey Feldman role and making sure the Gremlins remains puppets and not CGI. And if they're looking for a different direction entirely, cast Millie Bobby Brown.
Basically, let's just make Gremlins and Stranger Things have babies.
Create Content and Get Paid
---