Slender Man: Horror Legend Shows True Form In Scary New Trailer
Can you see him?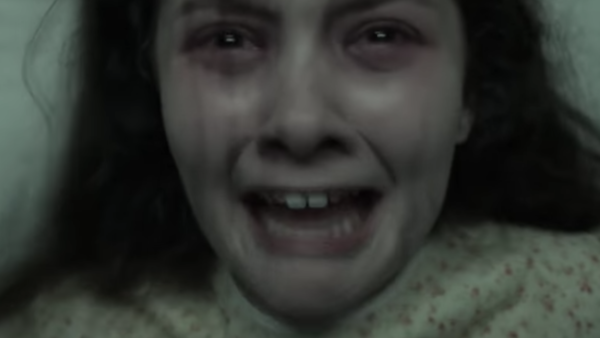 It's almost time for the horror legend of the Slender Man to come to cinemas, with the release of Sony Picture's take on the story coming on August 24th.
Ahead of the release, the studio has revealed the creepy second trailer that goes heavy on atmosphere and establishing the mythology of the character. It's successful - not least because of the decision not to include a weird stripped down version of a pop song - and it definitely seems to promise something scary.
If it doesn't make you think twice about going into the woods along at night then you've got an iron constitution...
Slender Man is directed by Sylvain White and stars Joey King, Julia Goldani-Telles, Jaz Sinclair, Annalise Basso and Javier Botet and is based on the Internet meme that inspired real life crimes and has gone on to take on a life of its own. This story is set in a small town in Massachusetts, four high school girls perform a ritual in an attempt to debunk the lore of Slender Man. When one of the girls goes mysteriously missing, they begin to suspect that she is, in fact, HIS latest victim.
It's set to land in cinemas in August.
Are you excited for Slender Man? Share your reactions below in the comments thread.
Create Content and Get Paid
---