Sonic The Hedgehog 2 Review: 6 Ups & 4 Downs
Sonic returns for a bigger, more bloated sequel that should please most fans.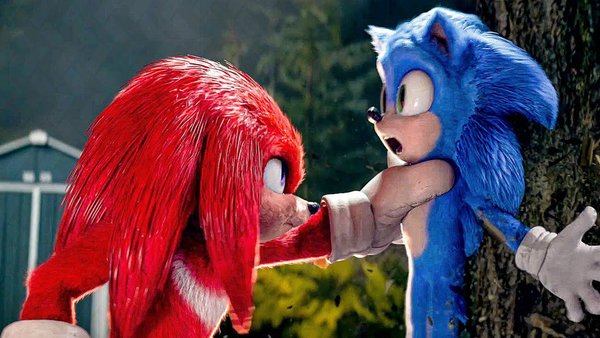 It can't be understated quite what a surprise success story 2020's Sonic the Hedgehog film was.
Arriving in cinemas following a lengthy delay while Paramount fixed the title character's horrifying original design, audiences were still largely expecting another forgettable video game adaptation.
But Sonic was ultimately a fair box office success and even scored a scarcely-Fresh rating from critics, too, ranking it among the few video game movies that wasn't either a critical or commercial dud.
And barely two years later Sonic the Hedgehog 2 is here, releasing amid a considerably higher set of expectations as director Jeff Fowler seeks to introduce a bevy of fan-serving elements - namely iconic franchise characters Tails and Knuckles.
Sonic 2 is a bit of a strange beast all things considered - in many ways a better film than the first, especially where the aforementioned fan service is concerned, but also bloated to its detriment and lacking the breezy, mile-a-second appeal of its predecessor.
It should satisfy most who enjoyed the original, even if you might be left hoping for a more disciplined, less-indulgent third film. And so with that in mind, here's what Sonic 2 doesn't quite get right...