Sony Making Kraven The Hunter Spin-Off, Because Of Course They Are
No, we can't believe you forgot about this as well.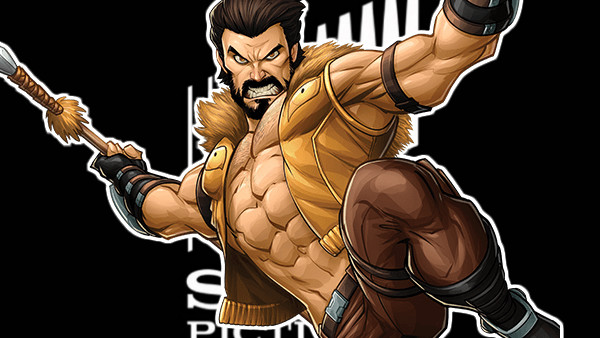 As Sony's Marvel Universe speeds ahead with Venom, attention has suddenly turned to other projects on the studio's schedule. The previously announced Silver and Black - the planned Spider-Man spin-off starring Silver Sable and Black Cat - is still in doubt, and though plans for a Morbius movie and one based on the character of Nightwatch are said to be progressing, no one really knows what their interpretation of the Marvel Mythos means, either for the MCU, or just in general.
Now, Collider are reporting that Sony Pictures are moving ahead with another spin-off in their corner of the Marvel Universe (which may, or may not, be connected to the MCU). The previously announced Kraven the Hunter movie had slipped beneath the radar in the wake of Venom's trailers, but now the outlet are saying that The Equalizer 2 writer Richard Wenk is being brought on to actually pen the project. Wenk's previous credits include the remake of The Magnificent Seven, The Expendables 2, and 16 Blocks.
News of Sony moving ahead on a Kraven film is likely to raise a few eyebrows amongst Spidey fans. The character is one of the Wall-Crawler's greatest adversaries, and could have easily fitted into any of the Spider-Man films currently being produced by Marvel Studios. Instead, the villain - who starred in what many consider to be the greatest Spidey comic ever told, Kraven's Last Hunt - will now have an entire film devoted to his character, which may potentially roadblock any crossover with the Web-Slinger in the MCU, despite the fact he's the half-brother of the Chameleon, who's being played by Numan Acar in Spider-Man: Far From Home.
Introduced in 1964 by Stan Lee and Steve Ditko, Sergei Kravinoff quickly developed a reputation as one of Spider-Man's deadliest adversaries, with the character's superhuman tracking abilities making him the best at what he does - that being hunting. He has since gone on to star in various Spidey media, most notably Fox Kids's nineties Spider-Man show, but has never before made the leap to live action.
What do you think of the Kraven spin-off? Is this another character who'd work better in the MCU? Be sure to let us know in the comments below!
We need more writers about Kraven The Hunter, Spider-Man and Sony's Marvel Universe! Get started below...
Create Content and Get Paid
---
Ewan Paterson
WhatCulture's very own Comics Editor. Cats, comic books and spaghetti westerns are my thing. Rants about stuff @EwanRuinsThings
See more from Ewan