Sorry, Scott Eastwood Isn't Nightwing In Suicide Squad
Guess again, fanboys.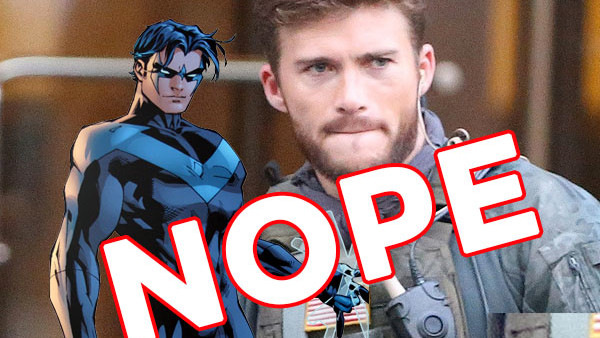 Ever since Scott Eastwood was added to the Suicide Squad cast, it was assumed that his profile meant he was likely to be playing a fairly major character. Inevitably, when his character name was seemingly consciously withheld the rumour mill churned into gear and came up with the likely scenario that he's playing Dick Grayson.
As if Robin would retire from active service with Batman to work for as harsh a taskmaster as Amanda Waller rather than going full Nightwing to fill the vacuum left by Batman...
He's also been linked to Slade Wilson (Deathstroke), a descendant of Steve Trevor, Chris Pine's character in Wonder Woman or just a random Task Force X soldier. Given the fact that Jena Malone turned out to be playing no-one of consequence and Scoot McNairy ended up playing no-one of note from the comics, I was always very much in the final school of thinking.
Now there's an indication of who Eastwood is actually playing. According to German film site Cinemaxx [via DCMovies.com], Eastwood will play Lieutenant "GQ" Edwards who has no comic book presence.
Now, that COULD mean his name is misdirection (particularly as there's so much lore everywhere else), but it would be a little on the nose for him to be playing a Robin hidden in plain sight with another name after the exact same thing happened in The Dark Knight Rises.
There was also a suggestion that Ike Barinholtz might be playing someone like Hugo Strange - presumably by people who hadn't watched any of the trailers. Or like, paid any attention whatsoever. The same site say he's actually playing Captain Griggs, who could well be linked to Keith Griggs, the character from DC Comics who fought alongside Steve Trevor. He's presumably more of a bad egg than his ancestor, given how much he fits the over-zealous prison guard model in the trailers.
So there you have it, if the rumours are true, neither of them is playing anyone you've ever heard of.
Create Content and Get Paid
---