Spectre: New Official Images Of Batista & Lea Seydoux
Meet two new characters in James Bond's life.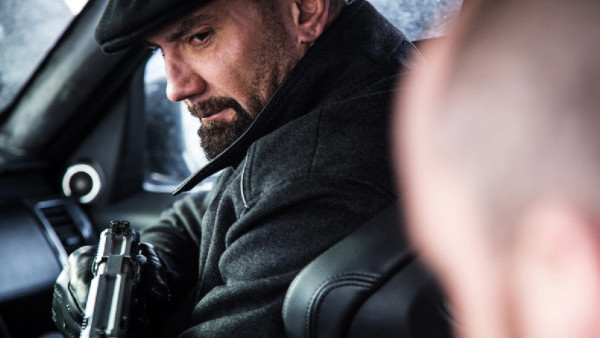 In the new issue of
Empire magazine
there's a fairly light and fluffy piece on Spectre, the new James Bond movie. It's accompanied with some new pictures though, and Empire's website brought a couple of them online for us all to ooh an aah over. These show Dave Bautista as Mr. Hinx and Lea Seydoux as Madeleine Swann. I can tell you that these images both come from the portion of the film set in Austria, though you probably could work that out for yourself by looking through the windows in the background. I will say that this is when Swann joins the story, and Bond doesn't quite handle the situation too well.
Bond and Hinx have already met at this point... though those earlier scenes are being shot right now, after the Austria sequence, and there's still more to shoot in future. Suffice to say, Bautista gets a good amount of screentime in Spectre. He's not quite the typical, throwaway henchman type. I could go on, but I really don't want to spoil anything. Let's just say that Spectre is like an octopus at the centre of the Daniel Craig Bond era, its tentacles snaking off in all directions... and that not everybody in this story is who they say they are, or what their surname implies... Spectre will open around the world on November 6th.
Create Content and Get Paid
---