Star Trek 3 Titled Star Trek Beyond
Paramount Pictures christen the new Trek adventure.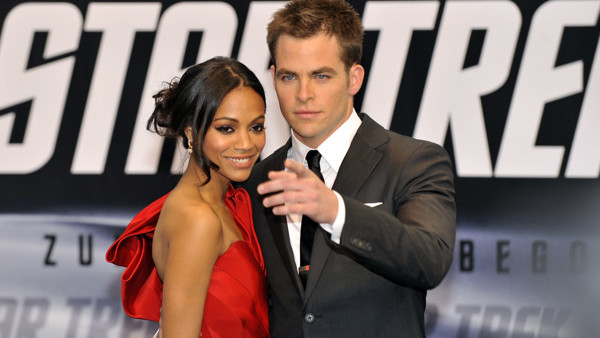 Paramount Pictures' third movie in their newly rebooted Trekkie franchise will be titled Star Trek Beyond. According to
TrekMovie
, the studio recently registered the title with the Motion Picture Association of America, making it all but an imminent press release away from being officially announced. As has been rumoured for months, the third Star Trek film is expected to see the Enterprise crew on an exploration into deep space, living up to the show's original mantra of adventures "Where no man has gone before". Here's how actor/screenwriter Simon Pegg put it to British newspaper The Guardian recently;
€œWhere no man has gone before €" where no one has gone before, sensibly corrected for a slighter more enlightened generation. But yeah, that€™s the mood at the moment.€
As was reported earlier in the year, Idris Elba will play the key villain in the movie. We don't know yet whether that means he'll play a Klingon but the last movie certainly hinted towards an impending war between them and the Federation. Sofia Boutella was also recently cast in a mystery role. They will join the usual Enterprise crew with Chris Pine (as Kirk), Zachary Quinto (as Spock), Zoe Saldana (as Uhura), Karl Urban (as Bones), Simon Pegg (as Scotty) and Anton Yelchin (as Chekov) all due to return for another outing. For the first time since the 2010 Trek reboot, J.J. Abrams won't be directing (he's produced this entry whilst making Star Wars: The Force Awakens); instead the directing duties has gone to four-time Fast And Furious franchise director Justin Lin. No prizes for anyone predicting more action sequences in this one. Lin will direct from Pegg's script he has co-wrote with Doug Jung. Star Trek Beyond is due for release on July 8th, 2016, two months to the day before the 50th anniversary of the classic science-fiction franchise.