Star Wars: 10 Things Rogue One Did Best
A look back at the Star Wars Prequel it's socially acceptable to like...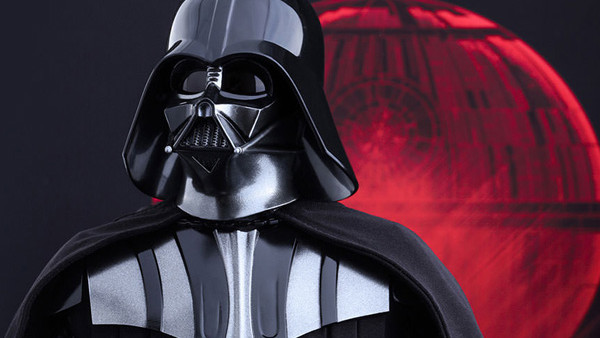 All wings report in, Rogue One: A Star Wars Story is finally available as a home release. And you know what that means: constant re-watching until it completely loses all magic. Who are you kidding? That's never going to happen. It's Star Wars.
Rogue One was always going to be a bit of a gamble. It was the first spin-off movie and wasn't able to rely on the nostalgia of Original Trilogy characters… as much. But fortunately, despite the doubts of some fans and the not-inconsiderable reshoots, Lucasfilm and director Gareth Edwards pulled it off. And you can't argue with a billion dollar gross and an 85% Fresh rating on Rotten Tomatoes.
Thanks to Rogue One, we have HD X-Wing action for the first time, and Darth Vader tearing through Rebels in what's probably the closest we'll get to a Star Wars horror film. While on the other hand, we didn't get dialogue like "This is a rebellion isn't? I rebel". Hey, I liked the movie but it's not like it's some kind of sacred text. That's the Original Trilogy's turf.
So as we all prepare to rewatch Rogue One a lot more than is objectively healthy, it's time to take a look back at some of the things that it did best. Both as a standalone movie and for the franchise. May the Force be with us…
10. Gareth Edwards' Directing Style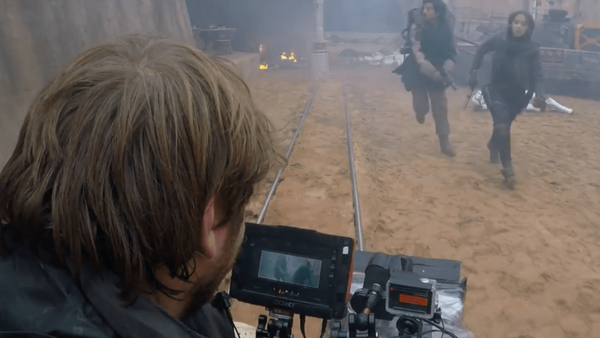 Gareth Edwards has a lot in common with George Lucas when you think about it. A young upstart (Life begins at forty after all) who got his big break on an effects driven feature (Monsters) that he was the driving force behind. And even though he only had one big budget blockbuster under his belt, he was the perfect choice for Rogue One.
As a director, Edwards has a much faster and chaotic style than we have previously seen in Star Wars, which works brilliantly in the action scenes. It also helps that he's very hands-on. If you look at the behind the scenes footage, you'll often see him behind the camera.
Which is an approach that can bring unexpected and often excellent results. A lot of shots both in the movie and only seen in the trailers come from random moments of Edwards stumbling across things that work by constantly beavering around the set looking for different camera angles.
And thanks to new technology and an iPad with a Vive Controller stuck on the back, Edwards was able to bring his style to the entirely digital scenes like the space battle, allowing him to be even more hands on.
Edwards' way of doing things has exactly the kind of energy that Star Wars needs. Or maybe he was just hopped up on Blue Milk and Death Sticks the whole time.