Star Wars: 10 Things You Didn't Know About Naboo N-1 Starfighter Ships
Getting up to speed on the Mandalorian's new ride.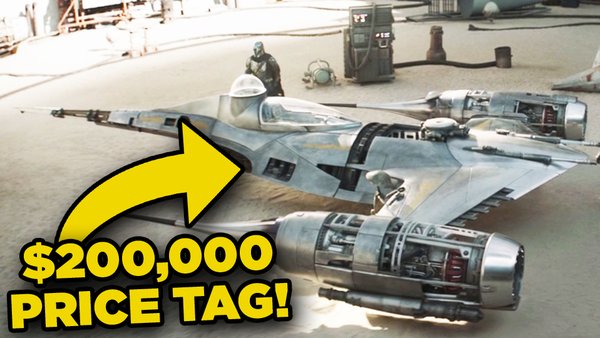 The Book of Boba Fett recently thrilled Star Wars fans when the fifth episode, Return of the Mandalorian, was packed full of subtle (and some not so subtle) nods to the prequel trilogy.
In an episode that ditched Boba Fett for what was practically a prelude to the upcoming third series of The Mandalorian, viewers saw Din Djarin come into possession of a retired Naboo N-1 Starfighter. Naboo Starfighter ships were first seen in Star Wars: Episode I – The Phantom Menace, before appearing in sequel Attack of the Clones, and even the original and sequel Star Wars movie trilogies; keep reading to find out about those.
Alongside other prequel trilogy ships like the Sith Infiltrator, the Droid Control Ship, Jedi Starfighters, the Venator-class Star Destroyer, the Naboo N-1 Starfighter instantly became one of the Star Wars saga's most recognisable and iconic vehicles. Before Din Djarin got his hands on a custom-built and heavily modified Naboo N-1 Starfighter, the spacecraft already had a long legacy full of dramatic battles and prestigious royal ceremonies.
Think you're a real Star Wars expert? Have a read of these ten Naboo Starfighter facts and see which trivia titbits you already know and prove you're the real Chosen One.
10. They Weren't Intended To Be Used In Battle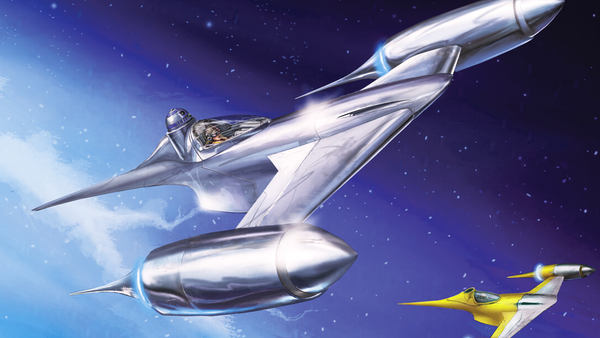 Prior to the events of Star Wars: Episode I – The Phantom Menace, the fleet of Naboo N-1 Starfighter ships were mostly used for ceremonial purposes.
The citizens of Naboo are a peaceful people, so the Space Fighter Corps was maintained as much for tradition purposes as it was for military defence. The fleet and its pilots served primarily as an honour guard for Queen Amidala's Royal Starship. Despite not being involved in conflict, the Royal Naboo Security Forces continued to train in their N-1s on a regular basis, prepared for the honour of serving their queen and citizens of the planet in combat if necessary.
When the Trade Federation invades the planet of Naboo, the pilots of the Space Fighter Corps are well trained and prepared for battle. They know that they must brace themselves and fight against all odds if they are to free their planet and its people.
Primarily created for defence, patrol and escorting, the Naboo N-1 Starfighter ships were used in celebratory processions following the fall of the Imperial Empire.