Star Wars 7: 7 Awesome Actors Who Could Play The Villain
Star Wars Episode 7 is due Christmas 2015. Official castings should be imminent...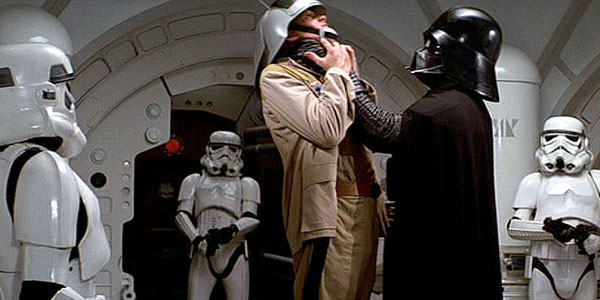 Star Wars is nothing if not a perfect depiction of good vs. evil. As a traditional Space Opera, the heroes stand for everything that is true and just, while the villains are the epitome of evil and corruption. Since his introduction in 1977, Darth Vader has risen to become one of the most iconic villains in cinema history, and the integrity of the character has survived even through an abysmal backstory and years of glorified fanfiction. 2015 (A year I will refer to as the Upcoming Geek Renaissance until proven otherwise) will see the release of the Seventh official Star Wars movie, and it is the first one to take place after the demise of the Empire. What does this mean? The series no longer has the crutch of Darth Vader/The Emperor to lean upon, and must now boldly go in new directions under the guidance of J.J. Abrams. Speculation about the casting is and will remain a favored topic on the internet - one of the most enticing rumors is that Benedict Cumberbatch is taking on the role of the antagonist in this film. However, all rumors aside, I have gathered a list of actors who have not been speculated as Star Wars Villains, but certainly should be! Anyone I forgot to mention who would make a brilliant Sith Lord or Bounty Hunter? Then that is the comments section you are looking for.