Star Wars Episode IX: John Boyega Calls It "The War To End All Wars"
And now he's got something to fight for.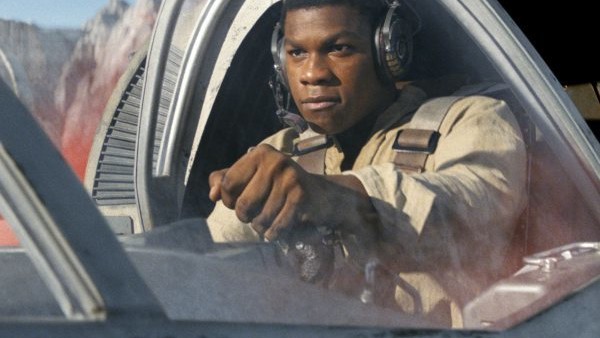 The galaxy may currently be in full-on hype mode for The Last Jedi, but it's worth remembering that's just the middle chapter of this new Star Wars trilogy.
As we await the new Episode VIII trailer, John Boyega has spoken about what we can expect from the concluding chapter to this saga, and while he hasn't seen a script yet - since, well, it isn't written - he is promising some very big things. On the return of J.J. Abrams to the franchise and Episode IX as a whole, the actor told ComingSoon:
"I think what's fantastic is it feels like it's coming back full circle. I don't know nothing about the script, the story. I don't know where Finn's going, I don't know where Rey is going, but definitely I feel this is the war to end all wars in this movie.
I feel this is the war to end all wars in this movie. I'm interested to know how he will handle that. I'm asking so many questions and I haven't had a chance to kinda sit down and write J.J. a message just to say congratulations and I'm stoked. My fixation now is that he needs to get some SLEEP and GEAR UP because we're doing another one of these movies, mate! But I think he's gonna do a great job, as always. He's J.J."
Although Boyega doesn't know any concrete details, he should at least have a good idea of where the story is going based on The Last Jedi. And with Abrams kickstarting a new war between the Resistance and the First Order in The Force Awakens, him being the one to bring that to a close with a climactic battle fits the notion of things coming full circle.
Beyond that, there's also the direction of The Last Jedi, which will see Luke wanting to bring balance to the Force, and "the war to end all wars" could ultimately mean the end of the Jedi/Sith dichotomy. Only just over two years until we find out...
Where do you think Star Wars is heading? Share your thoughts and theories down in the comments.