Star Wars: Han Solo Movie Will Feature A Brand New Millennium Falcon
Meet the fastest hunk of junk in the galaxy.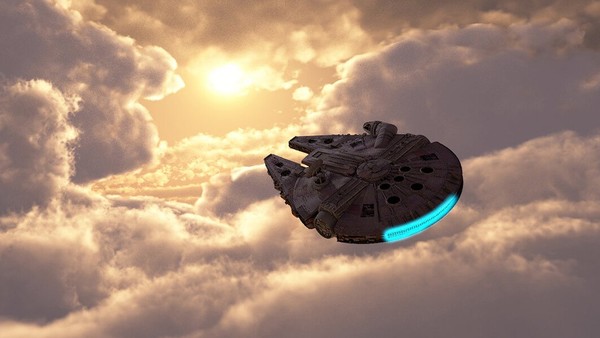 As much as the Han Solo spin-off movie - which apparently still doesn't have an official title - is an opportunity to see more of Han, Lando Calrissian and Chewbacca, it's also just as much about another character with a slightly less fleshy appearance: the Millennium Falcon.
And just as we're going to get to see Han as a young man (between the ages of 18 and 24 seemingly), we're going to get to see the Falcon like never before - without the dents, wrinkles and blemishes that gave it so much character in the later-set movies.
According to Making Star Wars, the iconic ship will be "brand new" in the spin-off, and will still belong to Lando. They also have some details on how that will change its look: apparently the ship won't be the same grey colour, but will be a more pristine white and have "blue detailing all over it" and a never-before-seen front-end cargo-loading attachment that "elongates" the ship.

It's likely we're going to see lots of Falcon-based action - including the story of how it came into Han's possession - and it's going to be great to see it in a fresh light.
Create Content and Get Paid
---