Star Wars: Han Solo Spin-Off Will Shoot In January
Lawrence Kasdan says he's written the script.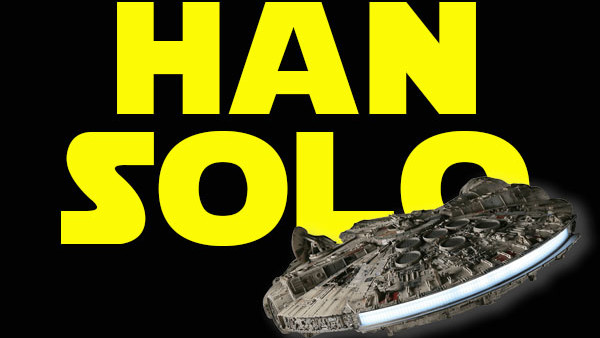 At the AJFF Icon Awards ceremony, Star Wars legend Lawrence Kasdan has revealed some information about the forthcoming Han Solo Anthology film, including its expected release date (broadly 2018, but before Episode IX), and also discussed his involvement in the franchise to date.
The ceremony included a Q&A (as per StarWarsNewsNet) where Kasdan was grilled on Solo's solo and confirmed when the film will shoot:
You know, Chris Miller and Phil Lord are going to direct it. Theyre great, funny and imaginative and weve had a great time together. My son [Jon] and I wrote the script and Chris and Phil are working on it and theyre about to move to London to start shooting in January. And it should be fun.
Kasdan was also praised for how he writes Han and revealed something of the process that saw him writing The Force Awakens with JJ Abrams:
Q. The Star Wars movies that you had your hands on seem to have more emotional depth and they really resonate. Weve all watched them thousands of times and it seems like Han Solo really shines in the ones that youve got your hands on.Lawrence Kasdan: Well, I love Han.Q: Is he what brings you back?Lawrence Kasdan: Well, yeah. I was originally going to just write Han, but I had contracted to be in the story group on Episode 7, which became The Force Awakens. And then there were problems. A wonderful writer, Michael Arndt, just couldnt do the time pressure, and people were being hired in England and it was enormous pressure and he stepped away. We stayed in contact and hes a lovely man, then J.J. [Abrams] and I took over, and now I found myself instead just doing Han and consulting on Force Awakens, we were actually writing Episode 7 together and it happened very fast.
It makes sense that he's involved so heavily in the solo film then.
Despite the fact that Kasdan has always said that the Han Solo film will be his last writing gig for Star Wars, he does sound involved in both Star Wars 8 and Episode 9:
Q. Are you aware of the complete story arc of the new trilogy? Are you involved with that too?Lawrence Kasdan: (Laughs) I have a little information!Q: Are you helping steer that story?Lawrence Kasdan: [Star Wars Episode 8 Director] Rian [Johnson] is a friend of mine. Im getting to know Colin Trevorrow, who is going to direct Episode 9, so I feel very involved with it.
Quite whether that means he's writing anything remains to be seen.
You can see more of the interview here:
The Han Solo Anthology film is scheduled for release on May 25, 2018.
Create Content and Get Paid
---