Star Wars: Lord And Miller Discuss "Really Sad" Han Solo Break-Up
"We're really proud of the work we did on the movie..."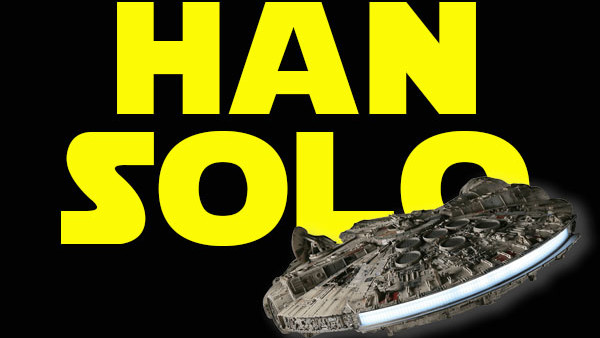 Whatever the specifics of Phil Lord and Christopher Miller's departure from the Han Solo Star Wars anthology movie, there was always going to be a fog of controversy around it. At the time, it was just another chapter in a long story of controversies around Star Wars directors and further suggestion that the studio had an authority problem.
The natural response was accusations against Kathleen Kennedy, suggesting that she is an over-bearing leader (she's the one continuous element, so it's somewhat inevitable), and questioning the hiring policy that had seemingly brought several wrong-fitting jigsaw pieces into play since Disney bought LucasFilm.
There was also some talk about Lord and Miller clashing with their bosses over their approach to film-making - as if they were somehow disgruntled mavericks railing against control - and the general suggestion was that it all came to a volatile head before they were unceremoniously sacked.
But that's not how Lord and Miller make it sound. The directing duo have broken their silence on the matter while promoting their TV show Clone High (as reported first by Vulture), with a pretty classy response to the question of their departure. Lord said the following:
"The experience of shooting the movie was wonderful. We had the most incredible cast and crew and collaborators. I think in terms of us leaving the project, I think everybody went in with really good intentions and our approach to making the movie was different than theirs. That was a really big gap to bridge, and it proved to be too big. Sometimes people break up, and it's really sad, and it's really disappointing, but it happens and we learned a lot from our collaborators and we're better filmmakers for it. We're really proud of the work we did on the movie and we wish everybody the best".
On top of that, Miller added that "we're super well-adjusted, obviously we're doing great. We're super drunk right now. As Phil said, we had such a great relationship with cast and crew, we were really rooting for them. After we took a much-needed vacation, we got back into it and now we're writing and producing a sequel to The LEGO Movie and producing a Miles Morales animated Spider-Man".
It doesn't sound like there's any bad blood there, despite the size of the missed opportunity. So maybe the teeth-gnashing that followed their departure was out of place?
Create Content and Get Paid
---