Star Wars: Rian Johnson Is Creating A Whole New Trilogy
The Force is strong with this one.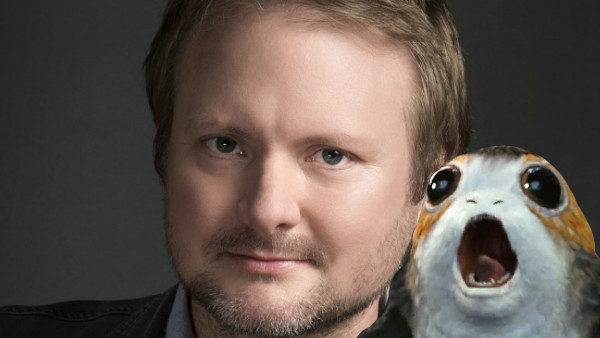 Get ready, because a whole new Star Wars trilogy is on its way.
Star Wars: The Last Jedi is still over a month away, and Episode IX doesn't hit until December 2019, but Lucasfilm have now announced that Rian Johnson will be returning to a galaxy far, far away to create an all-new trilogy.
As per the official statement, Johnson will write and direct the first of the new series, with Ron Bergman producing. Few details were given, but the trilogy will shift away from the episodic Skywalker saga and instead focus on "new characters from a corner of the galaxy that Star Wars lore has never before explored."
It's a big move from Lucasfilm, and the best sign yet of how much they've enjoyed working with Johnson. They've had so many director struggles that it's understandable they'd want to keep him around, but an entire trilogy is still huge - and an indicator that they have a lot of faith in The Last Jedi. Lucasfilm President Kathleen Kennedy said:
"We all loved working with Rian on The Last Jedi. He's a creative force, and watching him craft The Last Jedi from start to finish was one of the great joys of my career. Rian will do amazing things with the blank canvas of this new trilogy."
Johnson is a gifted filmmaker, and it'll be exciting to see what he can craft with more free reign, and a good sign that they're moving away from the Skywalker saga too (though undoubtedly there'll be more films in that regard as well). No dates were given, but it presumably won't begin until after the current trilogy has ended. Johnson, meanwhile, had this to say:
No pressure, Rian.
What do you think about a new trilogy driven by Rian Johnson? What should it focus on? Share your thoughts down in the comments.