Star Wars: The Academy Reveals Rare Unseen REVENGE Of The Jedi Teaser
From the days before vengeance was a dirty word...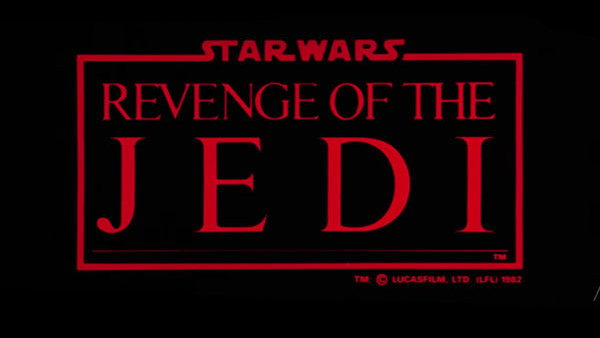 Even with a fill franchise of new movies and impending further releases, the original trilogy continues to reward fans with little gems.
The Academy Film Archive has unearthed a previously unseen 35 second teaser for Return Of The Jedi that was released ahead of the film's originally intended Christmas 1983 release date. The best part is it still carries the original Revenge Of The Jedi title, before George Lucas decided revenge wasn't becoming of the Jedi order.
The release coincided with the 39th anniversary of A New Hopes May 25th 1977 release date and the 33rd anniversary of Jedis May 25th 1983, debut, and it's a great little artefact:
How delightfully dated. Those fonts!
According to the Academy website, the clip of stills only graced cinema screens in the UK as part of a Star Wars/The Empire Strikes Back double bill that played in British cinemas in May 1982. LucasFilm also apparently claimed that fans who bought tickets to that double bill would be shown the trailer for the third Saga movie. They must have been delighted to find out it wasn't a real trailer at all.
Nobody would actually see a real teaser until August that year.
Rather excitingly, this might not be the last little gem we see from the Academy Film Archive as they apparently hold several trailers from the United States with the initial Revenge title." Let's hope we get to see them all.
The teaser follows on from a longer trailer that was released in 2010, and features some of the great terrible trailer effects in the history of film:
Create Content and Get Paid
---