Stephen King Explains Why The Dark Tower Movie Failed
The King of Horror on where the film went wrong.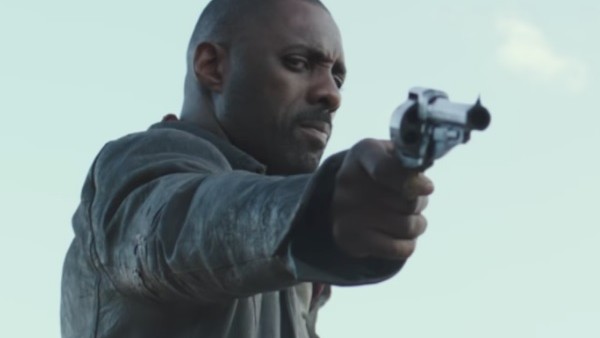 2017 has been a mixed year for Stephen King adaptations. While IT has quickly become the highest-grossing R-rated horror movie of all time, and a critical hit to match, the other major movie adaptation of one of the author's famous works totally bombed.
The Dark Tower was released back in August, but there were bad signs ahead of it hitting theatres - especially with just a 95-minute runtime - and that proved the case at the box office, with the movie making just $110m on a $60m budget. Most critics, meanwhile, panned the movie, which currently holds 16% on Rotten Tomatoes. All this comes despite the novel being one of King's best-loved, and speaking to Vulture the author offered his thoughts on why it didn't work:
"The major challenge was to do a film based on a series of books that's really long, about 3,000 pages. The other part of it was the decision to do a PG-13 feature adaptation of books that are extremely violent and deal with violent behaviour in a fairly graphic way.
"That was something that had to be overcome, although I've gotta say, I thought [screenwriter] Akiva Goldsman did a terrific job in taking a central part of the book and turning it into what I thought was a pretty good movie. The TV series they're developing now … we'll see what happens with that. It would be like a complete reboot, so we'll just have to see."
Although King diplomatically stops short of outright criticising the movie, it's clear there were some intrinsic errors in trying to do a movie version of such an epic story, especially without an R-rating. It's perhaps something that can be better explored in a TV show, although the current state of that remains unclear, with King saying in that same interview it would be "like a complete reboot".
What did you think of The Dark Tower? Share your thoughts down in the comments.
Create Content and Get Paid
---