Studio Ghibli: 7 Unforgettable Moments That Defined Their Films
Studio Ghibli changed animation forever, and these moments prove how.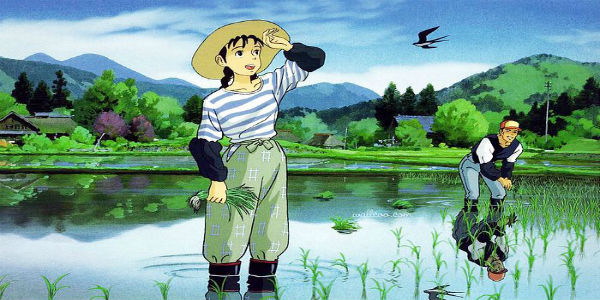 In August Studio Ghibli downed tools and revealed that they would be taking a break from production, raising concerns among fans that they may never return after years of delighting audiences around the world with their award-winning animated films. The news coincided with the studio's announcement that company founder and movie legend Hayao Miyazaki was retiring from the creation of feature-length releases altogether. One of Japan's greatest living animators, Miyazaki underlines the distinctive outlook that informs his studio's storytelling, having stated that "the concept of portraying evil and then destroying it - I know that this is considered mainstream, but I think it is rotten. This idea that whenever something evil happens someone particular can be blamed and punished for it ... is hopeless." His ideas permeate all of his company's work, swapping conventional portrayals of good and evil and focusing instead on enthralling settings and nuanced character development. The result is an approach that appeals to all ages, blending whimsical fairytale motifs with dark undertones and, often, a serious message about contemporary life. Such is the personal impact of Studio Ghibli's films that
ranking them
yields its own thought-provoking discussions; everybody has their favourite, for different reasons. Some will marvel at the jaw-dropping visuals and fantastic settings. Others prefer to point at the simple beauty in a quiet conversation between two characters. This list details some of the most memorable moments in the company's illustrious history, with each one showcasing some of the remarkable traits that will make them so sorely missed. Warning: this list contains
SPOILERS
for several Studio Ghibli films. With that said, let's begin...