Stunningly, David Fincher Will Direct World War Z 2
Gone Girl director in line for a fourth Pitt collaboration.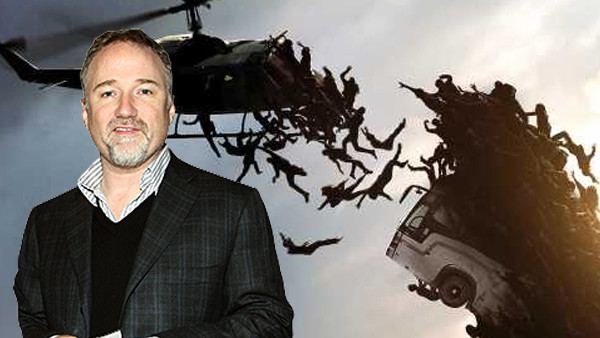 It seemed not so long ago that World War Z's long-mooted sequel wasn't going to happen at all. Paramount Pictures had taken it off the slate entirely and things really didn't look good. But now, not only does it seem they're moving ahead with the project, they've also gone and hired a stunningly talented director to do so.
According to Variety, they've got David Fincher in line to direct, as well as bringing back Brad Pitt, thanks to the studio's new chairman and CEO Jim Gianopulos, according to knowledgeable sources.
The movie still remains unofficially greenlit, but it must surely be just around the corner after the big hire is made official.
This isn't the first time Fincher has been linked with the movie; last year Brad Pitt was said to be courting him as part of his hunt for a director for the tentpole sequel. That all went a little quiet when Pitt's personal life got in the way, but now it's looking good.
Whatever Gianopulos and Pitt have said to Fincher must have been pretty convincing, given the Fight Club helmer's notorious weariness of sequels (you would be too if you'd had to go through Alien 3), but maybe he's just as interested in a fourth team-up with Pitt as the rest of the world?
Whatever the specifics, this is definitely now an awful lot more exciting than it was just a matter of weeks ago.
Create Content and Get Paid
---