Suicide Squad 2: John Cena In Talks To Replace Dave Bautista
Could the WWE legend be playing Peacemaker?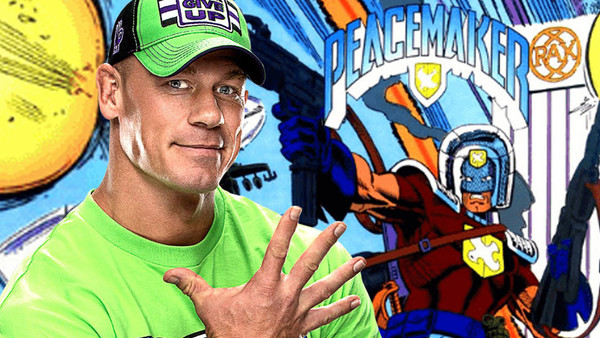 As soon as James Gunn's Suicide Squad was announced, Dave Bautista laid out his intent to join his then-fired Guardians Of The Galaxy director friend on the part-sequel, part-reboot of Warner Bros' weirdest DCEU movie.
Unfortunately, the retired WWE star was forced to pull back on his enthusiasm because of scheduling conflicts, since he's increasingly busy these days (and he cooled his ire against Marvel Studios when James Gunn was rehired to finish the Guardians trilogy anyway). But as he bows out, another WWE legend is in line to take his spot.
Variety is reporting that John Cena is in talks to play an undisclosed role in The Suicide Squad, which Justin Kroll has confirmed on Twitter would be the same role eyed for Bautista before he had to pass.

Quite who that would be remains to be seen, but the role clearly requires a serious amount of muscle mass and comedy chops if they're looking at Cena. So far he's had a strong start to his Hollywood adventure, following up great supporting roles in Trainwreck, Daddy's Home and Sisters with the underrated Blockers, Ferdinand and the brilliant Bumblebee. He could legitimately be the next The Rock, and the sooner someone signs him up to play a comic book movie character, the better.
Now we can all start to speculate who he'll be playing. The best option for Bautista was probably Solomon Grundy and that would fit Cena too, rather deliciously. Here's hoping. Some rumours have suggested that Bautista was set to play Peacemaker, in line with the supposedly leaked Squad line-up from Collider and if it's not him (and that list is legitimate), he could play King Shark.
Peacemaker's gimmick - being a pacifist so committed to pacifism that he would kill for it - absolutely sounds like something Cena could pull off.
If the deal comes off, Cena would be the second new cast member to join after Idris Elba was officially announced - initially as a replacement for Will Smith, though it now appears he's playing someone entirely different to Deadshot. Regardless of who he's playing, it's a huge potential get for the project and the results should be brilliant.
READ NEXT: 11 Actors Who Won't Be Coming Back For Upcoming Sequels
Quiz: Who Rapped It - John Cena Or Vanilla Ice?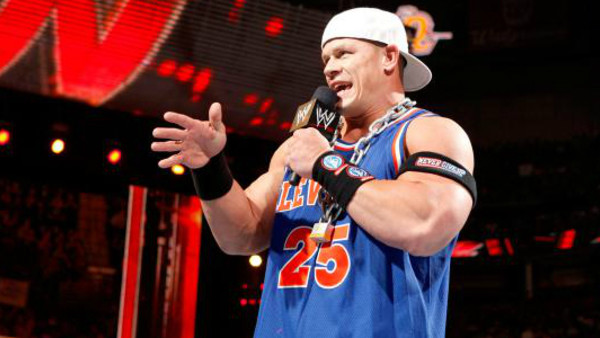 1. "Take A Seat Clown For The Beatdown."
Create Content and Get Paid
---