Suicide Squad 2: Mel Gibson In Talks To Direct
From Oscar nominations to the worst bad guys ever?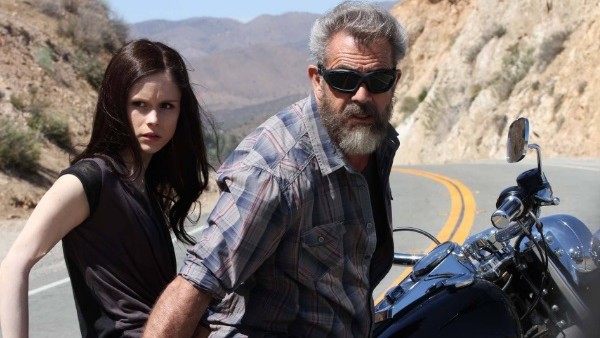 Shocking but very interesting news is emerging courtesy of THR claiming that Warner Bros are courting Mel Gibson for Suicide Squad 2.
THR's sources say that Gibson is familiarizing himself with the material, but the studio are also considering Daniel Espinosa.
You'd have to suspect that something pretty big has changed. Warner Bros have had issues with Gibson before when he was kicked out of his cameo in The Hangover Part II but it looks like the success of Hacksaw Ridge has made the director a hot property once more.
And it would certainly be interesting to have a bad boy director handling a team of villains.
On the news that he had initially been courted to play Odin in Thor, Gibson came out with some interesting quotes about the comic book movie industry:
"Some are good. Some are kind of funny Guardians of the Galaxy. Or the first Iron Man. And some of them are just like [retreads]. I mean you can watch them do Spider-Man five times There is a slight shift in film. But, then again, I think all films are suffering from people not being able to now open them with their name. Its a different kind of business these days. I think you used to get more variety of stories, films and performances. You had more of a chance of a profound film experience. But thats not gone. I think that has been relegated to the independent world but they have to do it twice as fast for half the money."
While that could be used as a rod to strike him with it he's hired, it should actually be seen as a strong indication that he'd have no interest in making something bland and unoriginal.
...Which hardly fits with the idea of Warner Bros being difficult to work with for film-makers looking to stamp their own identity on movies. Interesting.
Less positively for Warner Bros, Gibson also came out with some choice criticism of Batman v Superman and comic book movies in general just last year...
"It's a piece of s–t. I'm not interested in the stuff. Do you know what the difference between real superheroes and comic-book superheroes is? Real superheroes didn't wear spandex. So I don't know. Spandex must cost a lot."
Getting a comic book movie job would be an odd way of proving you're not interested in that type of film-making to be honest.
Whether this plays out remains to be seen but it would be the kind of hire that could make the Suicide Squad sequel a whole lot more interesting.
What do you think? Share your reactions in the comments thread below.