Suicide Squad 2: Now Guy Ritchie Wants To Direct It
He could "really do something with that."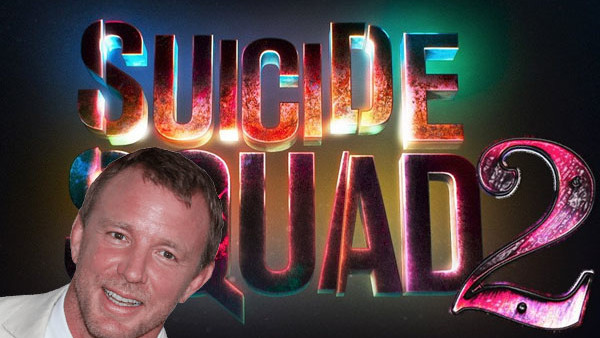 Not so long ago, it looked like Mel Gibson might be a lock to direct the forthcoming sequel for Suicide Squad, with David Ayer not coming back to helm it. That trail seems to have dried up somewhat, but we still don't have any firm idea of who will be stepping into the fray.
What we do know is that it's clearly not a poisoned chalice putting big name directors off, thanks to King Arthur director Guy Ritchie coming out to express his own interest in taking the gig.
During the press tour for King Arthur: Legend of the Sword, Ritchie told Variety he'd love to lead Task Force X, but unfortunately, he won't be available to do so:
"I quite fancy doing Suicide Squad 2, because I thought I could do a good job with it. I can't do it because I'm doing something else. But I've felt I could really do something with that."
The phrasing there seems to suggest he knows when it's due to film, so perhaps he's actually had this conversation with the studio already? There had been rumours of a pretty starry short-list to replace Ayer, including Mel Gibson, Ruben Fleischer, Jonathan Levine , and Jaume-Collet Serra, so maybe Warner Bros are casting their net out?
In the wake of King Arthur, Ritchie is going to be a busy man: he's got the live-action Aladdin adaptation for Disney at the top of the pile and it's unlikely he'd be able to commit to that and a notoriously pressurised DCEU schedule at the same time. Perhaps there's a chance he'd do a third movie if whoever comes in for number 2 makes it a big enough success?

Fingers crossed.
Would you like to see Guy Ritchie direct a Suicide Squad movie? Share your reactions below in the comments thread.