Suicide Squad: 8 Reasons Jared Leto's Joker Is The Worst Part Of The Film
Really, really bad.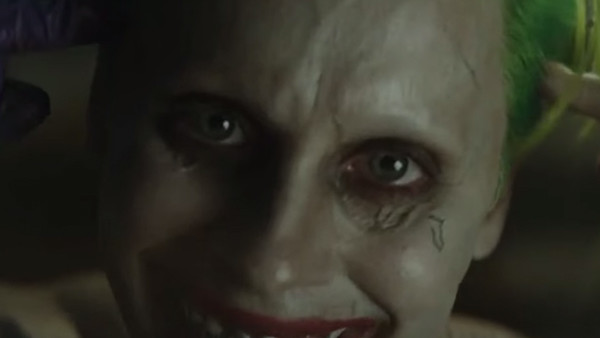 All anyone's been talking about internet for the past two years is Jared Leto's Joker.
First came the rumours the newly minted Oscar winner was going to take on the Clown Prince of Crime, then the alternating adulation and worry over his confirmation alongside Margot Robbie as Harley Quinn. Then the speculation began. What type of Joker would we get? Could DC actually bring the totally unhinged New 52 version to the screen? And what role was he going to play in the story? Team member, villain, Hannibal Lecter-style Arkham inmate?

Finally seeing him started a whole new run of praise and hate, with a never-ending barrage of questions and theories. Was he going to be in Batman V Superman? Could he actually be a presumed dead Jason Todd? Would we see him and Batman go toe-to-toe? Over time we saw more and more of this new take, which accompanied by stories of the actor's extreme approach to method acting made him the most anticipated comic book adaptation since Heath Ledger.
And now he's here.
Wasn't worth all the hype, was it?
Jared Leto's Joker isn't just a poorly conceived caricature further butchered by a notoriously torturous edit, but is one of the worst things in Suicide Squad, a movie whose crowning achievement is that it's not quite as bad as Batman V Superman. The actor clearly tried, but he's missed hard and left us with the worst Clown Prince to ever grace the screen. Let's break it down.

8. The Movie Doesn't Justify The Design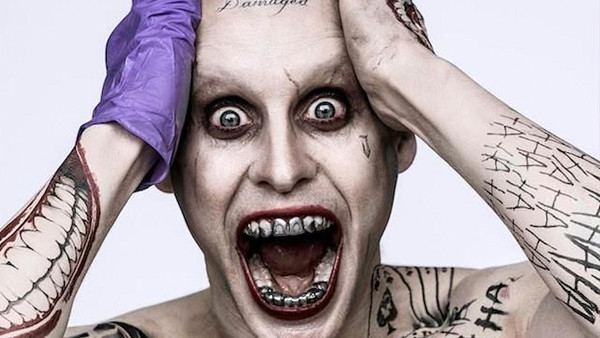 Leto's Joker was courting controversy amongst comic book fans right from the off, thanks in no small part to the design. That widely shared first look to celebrate the 75th anniversary was not met kindly (admittedly I was one of the worst), with the tattoos, grill and only passing realisation of essential character traits feeling like needless grunge additions.
When praising the deft marketing for the film, I said this worked really well in getting detractors accustomed to the new look, but that was under the rather erroneous assumption that we'd get to learn a bit more about the design's in-universe in the movie, or at least see it put to good use. As it is, he only really uses the mouth tattoo on the back of his hand, and that's for no clear purpose; in terms of effectiveness, you could have had Leto in any Joker variation and it wouldn't have made no difference.
As it is, the most interesting visual aspect was when he drew a black line around his mouth, and that was only because it made absolutely no sense.