Suicide Squad: How Jared Leto Helped Viola Davis Get In The Zone
It involved that dead pig.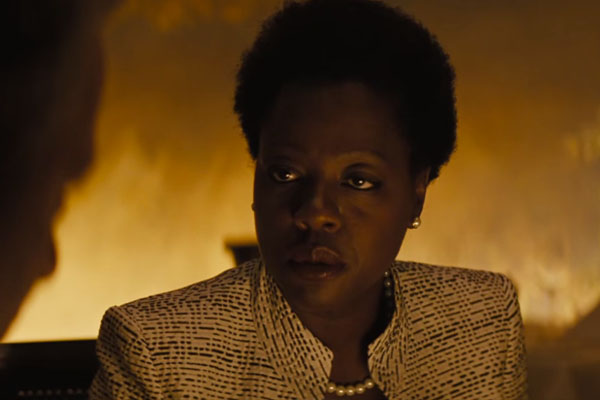 On the first day of rehearsals for Suicide Squad, Jared Leto had one of the actors playing his henchmen waltz into the rehearsal space and plonk a dead pig down on the table. Viola Davis, who plays Amanda Waller in the hotly-anticipated film, was stunned.
"He did some bad things, Jared Leto did. He gave some really horrific gifts... Now I'm terrified as a person thinking 'Is he crazy?' but the second part was 'Oh shit! I got to have my stuff together."
https://www.youtube.com/watch?v=7BqO6nvEQMc That's one way to get you in the headspace of a film like Suicide Squad. It remains to be seen how much of the film Leto will share with the other main players, considering that from the trailers it simply looks like he'll be appearing in flashbacks to explain Harley Quinn's (Margot Robbie) origins. Considering that Leto was so invested in freaking out his fellow cast members and getting their heads in the game, it's not too much of a stretch to think that he'll be sharing screen time with one or more of them. Seeing as the film is still a good seven months or so away, it'll be a long wait to glean answers. At the very least we can expect another trailer before the film makes its grand debut, so perhaps we'll find out more then. What do you think of Jared Leto's approach to method acting? Does it make you more excited for his renedition of the Joker? Let us know in the comments below!
Suicide Squad is released on 5 August.
Create Content and Get Paid
---