10 Biggest Things The Hunger Games Movies Have Left Out
So, Peeta's leg is fine then?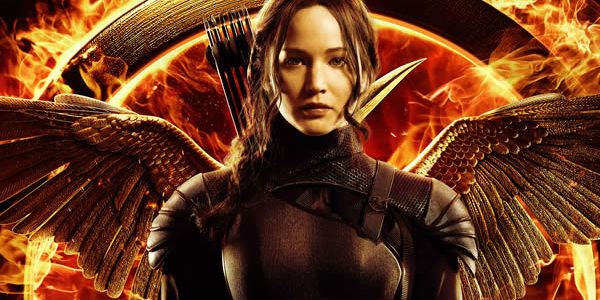 The Hunger Games was already hugely popular before it became a blockbuster movie franchise. The young adult novels, by Susan Collins, effectively evoked a terrifying dystopia, in which children and teenagers are forced to fight to the death for the entertainment of the wealthy and captured cross-generational imaginations. The film adaptations - with Jennifer Lawrence leading the cast as Katniss Everdeen - have been largely praised by fans of the books. The final in the four part series, The Hunger Games: Mockingjay- Part Two, is due to be released on 20th November and is expected to be the most exciting instalment yet. Despite their popularity, there have been a few glaring omissions of books moments and characters in the films, to mixed reception. Fans have had their voices heard about some of the changes - after casting a black and white cat in the role of Buttercup in The Hunger Games, they recast with a ginger cat in Catching Fire after outrage that the cat didn't fit the books' description. However, while the colour of the cat was prioritised, some other important changes were not. As we prepare for the release of the final film, let's look back on a few things the filmmakers decided to leave out of the screen adaptations. Spoilers for both the books and movies follow.