The Batman: Zoe Kravitz Is Catwoman!
Matt Reeves' Gotham City cast is shaping up...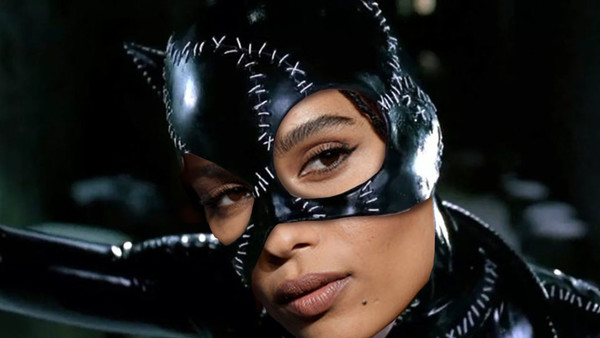 As if being Zoe Kravitz - the actual daughter of Lisa Bonet and Lenny Kravitz (with Jason Momoa as stepfather thrown in) and an incredibly talented actor - wasn't cool enough, the Big Little Lies star has just been announced as the new Catwoman.
In an exceptional bit of casting, she will play Selina Kyle opposite Robert Pattinson. According to Variety, the role had recently come down to Kravitz, Zazie Beetz, Baby Driver's Eiza Gonzalez and Alicia Vikander. Weirdly, Variety say she won despite the question of scheduling issues with Fantastic Beasts, despite the fact that her character was killed in the last movie. Does that suggest she's back for Fantastic Beasts 3 somehow?
Kravitz reportedly went through a rigorous testing process and after she tested last week with Pattinson, she emerged successful.

Quite how we'll see her bring Catwoman to life remains to be seen, but it sounds like we're going to get a more grounded take on the character. Presumably that means she will be more in line with Anne Hathaway's Kyle than Michelle Pfeiffer's. Sadly.
So far, the cast is rounded out as Pattinson as Bruce Wayne, Kravitz as Selina Kyle, Jeffrey Wright as Commissioner Gordon (or at least an earlier ranked Jim Gordon) and Jonah Hill is said to be in talks to play a villain.
Kravitz also has the new take on High Fidelity coming and Gerardo Naranjo's Viena and the Fantomes.
What do you think of this casting?